SIEM which means a security information and event management system is a prime technology for enterprise security. It can bring together systems to get a complete view of IT security. It can ingest the event and log data from multiple sources such as appliances, security software, applications, network infrastructure machines, and endpoints like PCs and servers to give a centralized solution for IT security to spot and take action on security incidents. If you are looking to invest in SIEM software, you should know which is the best SIEM tool. Read on to find out: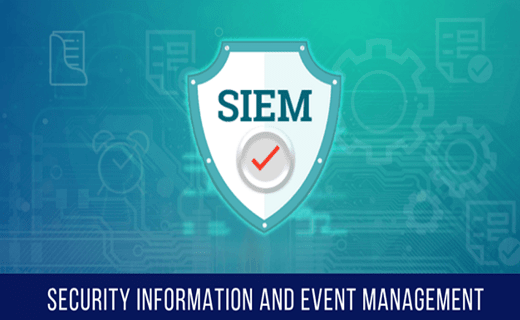 Which is the best SIEM tool for 2020?
1. Securonix:
This is a rare SIEM software that has appeal for advanced security teams. It is also easy to use and is a value for money product.
Pros:
Fully loaded with features and strong data and behavioral monitoring.
Easy to use system
The pricing model is stable
Cons:
Features such as asset discovery, IDPS, forensics, and EDR will cost extra.
The customer support system is average.
The SIEM system of Securonix is cheap and easy to deploy and use. This is why it has stayed ahead of brands like IBM and LogRhythm. It has amazing threat detection, log management and threat response features too. The software is average when it comes to customer support. The standout feature of this product is its user, behavioral and data monitoring. The cloud-based system is priced depending upon the number of users and it is a simple pricing model.
2. LogRhythm:
This SIEM system is a bit costlier but comes with amazing security, management, and response capabilities.
Pros:
This is the top software when it comes to detection, response, and management which is the trifecta needed for enterprise security.
It is easy to deploy and use.
It is loaded with almost all features that one would expect from a SIEM software.
Cons:
There is an extra cost for network monitoring and UEBA
It is a bit costlier.
LogRhythm has high scoring in most features of SIEM software ranking except for pricing, in which it got the third rank. It has 37 major features that one expects to have in a SIEM software. But the product does not have managed services whereas professional services and customer support are quite good. The product is available on the cloud, hardware, software as well as, as a hybrid version. It has an amazing response, detection, log management, and compliance capabilities.
3. IBM QRadar:
This SIEM software is rich in features and is relatively easy to use. It makes use of QRadar which is a good option for small businesses. But it also has an advanced response and detection features which makes it an ideal choice for organizations that have strong security needs.
Pros:
It is a full-featured product that has several use cases and options for deployment.
It is easy to use and is a sophisticated product.
Amazing product for businesses with high needs of security.
Cons:
Incident management and investigation costs extra.
There is no native EDR present in it.
The licensing system is complex.
This software ranks top in detection, deployment, management, and ease of use. It has an amazing response and value for money too. The customer support system is almost average. With the QRadar system, it is possible to get the SIEM software deployment in a few months only. There are many options for deployment such as cloud, appliance, virtual, hybrid, and other configurations in them. It also supports third-party software integrations extensively. IBM is the only SIEM software which offers all the 34 features that one expects in a SIEM, but incident management and investigation costs extra. It is a product that is complex yet versatile.
4. Splunk
It is designed for businesses that need top-notch security along with deployment flexibility and for whom pricing is not a matter.
Pros:
Top-rated software for security, deployment, and management.
It is offering flexible deployment and features.
Alerting and reporting are exceptional.
Cons:
It is a bit costlier.
EDR, IDPS, file integrity, database monitoring, and vulnerability monitoring will cost extra.
SIEM system offers the best in class management and deployment. It is also easy to use the system. This software can be set up as IaaS, software, cloud-hosted, hybrid, and appliance. It has amazing response and detection with data visualization, reporting, alerting, log monitoring, application monitoring, and analytics too. Pricing is a bit high and the customer support is average. Apart from that, it is a good software to invest in. For more information about SIEM software and their working visit us on https://www.comodo.com/partners/mssp/
What is a SIEM and why is it useful?