endpoint detection and response
Get Real-time
​ EDR Forensics​
Quickly Find and Fix Issues

Patch Your Vulnerabilities

Stay Ahead of Cyber Threats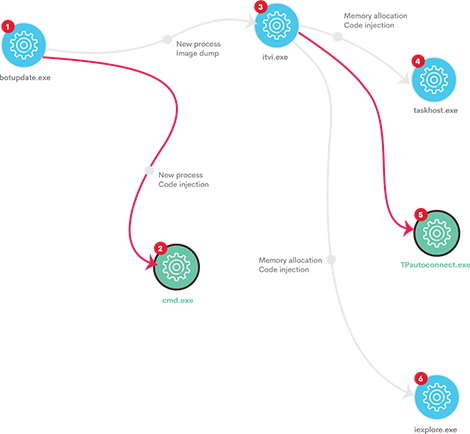 Attack Vector Threat Visualizations​
Attack vectors are shown on your dashboard streamline any repairs by combining with file trajectory and process hierarchy. Process-based events are shown in a tree-view structure to help analysts better understand process behavior. Device trajectory details are provided with separate screens to drill down into devices for insight when investigating attack vectors.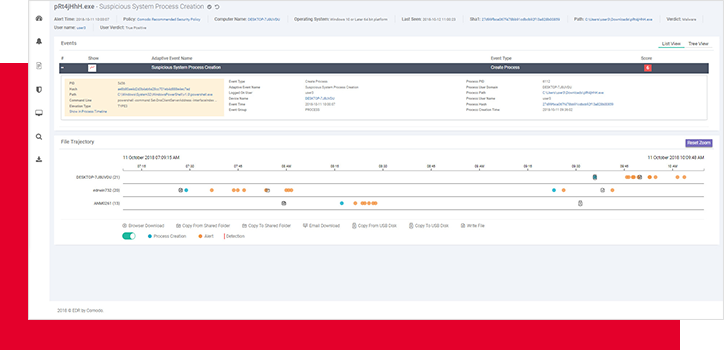 Keep your endpoints up to date
Protection against zero-day web threats, without hindering employee productivity. Detect 100% of unknown fileless threats with Comodo's intelligent file analysis engine. Apply our recommended policy, created upon a meticulous examination of threat behavior analytics.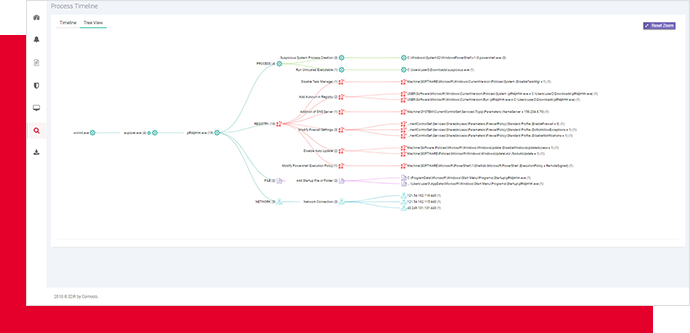 Full Detection Forecast Analysis
We will tailor the group policy to your requirements including endpoint-specific policies for enhanced security. No hardware is needed! Automatically updates signatures and checks processes executed in your environment continuously. Enable our lightweight agent to start counter-actions to dramatically streamline follow-up efforts for your IT department.
Attack Chain Visualizations
Process-based events are shown in a tree-view structure to help analysts better understand process behavior.
Recommended Security Policy
Every EDR license comes with the Security Policy, which is customizable to meet your individual needs.
Suspicious Activity Alerting
Get notified about such activities as file-less attacks, advanced persistent threats and privilege escalation attempts.
The event search screen allows analysts to run queries to return any detail at base-event-level granularity.
Cloud-Based Architecture​
Our lightweight agent to collect information and drill down into incidents with base-event-level granularity.
Fileless Malware Detection​
Certain malware doesn't execute a file, it attacks RAM. Comodo EDR can detect against these threats before it appears.
Valkyrie Verdicting Engine
Conducts multiple arrays of run-time behavioral analysis against unknown files to provide a verdict of safe quickly and automatically or malicious.
Auto Containment Compatibility
Automatically runs from patented virtual container that does allow threats to access the host system's resources or user data.
Enterprise Level and MSP Ready
EDR agent can be instantly deployed via group policy object or the Comodo ITSM with automatic updates every release.