Security operations center as a platform
Managed Security Operations Center :
Empower your MSP with Cybersecurity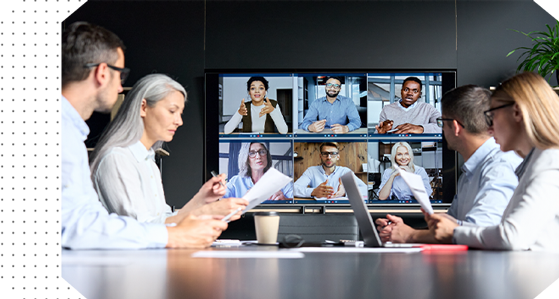 T1 Experts Are Ready to Respond
Comodo's industry experts are ready to provide your customers complete protection against different types of malware, including trojans, worms, ransomware, cryptoware, spyware and adware. Our dedicate team of analysts are available to respond to incidents, customize response plans, and supporting your MSP around the clock.
Provide Customers Managed Security
Partner with Comodo to deliver fully white labelled managed security offering cybersecurity solutions as a billable managed service for your customers. Our all-in-one platform for MSPs provides customer management, endpoint management, endpoint protection, incident and response management, threat hunting, network security monitoring, IDS, SIEM, custom log storage with configurable retention, vulnerability scanners, compliance reporting and Managed Security Operations Center (SOC).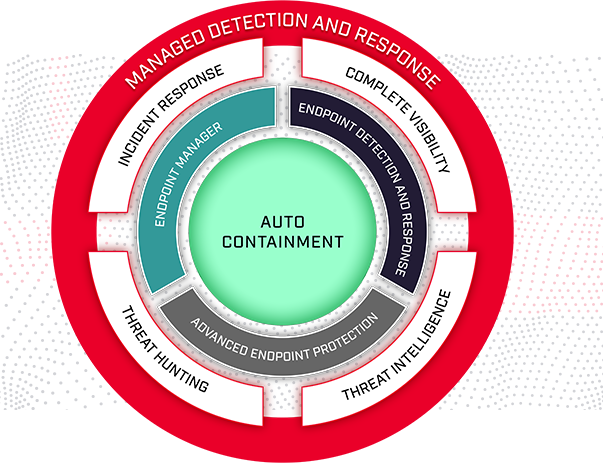 Complete 100% Threat Prevention
Allow your customers to experience enterprise-grade security through Patented API Kernel Level API Virtualization to mitigate the damage from zero-day threats. Automatic remediation of threats. Global sensor network with the maximum granularity of data collection coupled with next gen SIEM Correlation Engine, Monitoring, and Alert Escalation to ensure complete protection.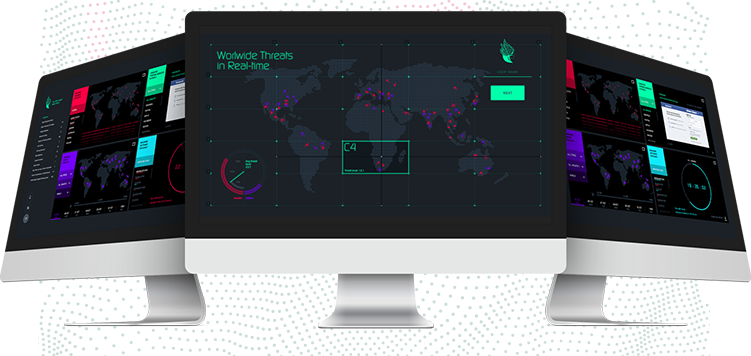 Get Deep Insights into the Dark Web
AI/Machine learning with an extensive global footprint of intelligence that is continuously learning and stopping attacks pre-execution. Receive highly refined internal & external threat intelligence feeds to alert or block on Indicators of Compromise​. Incorporate your companies own internal intelligence into Comodo's Dragon Enterprise for added coverage​. Complete Valkyrie integration for checks on process execution via MD5 hash submission​.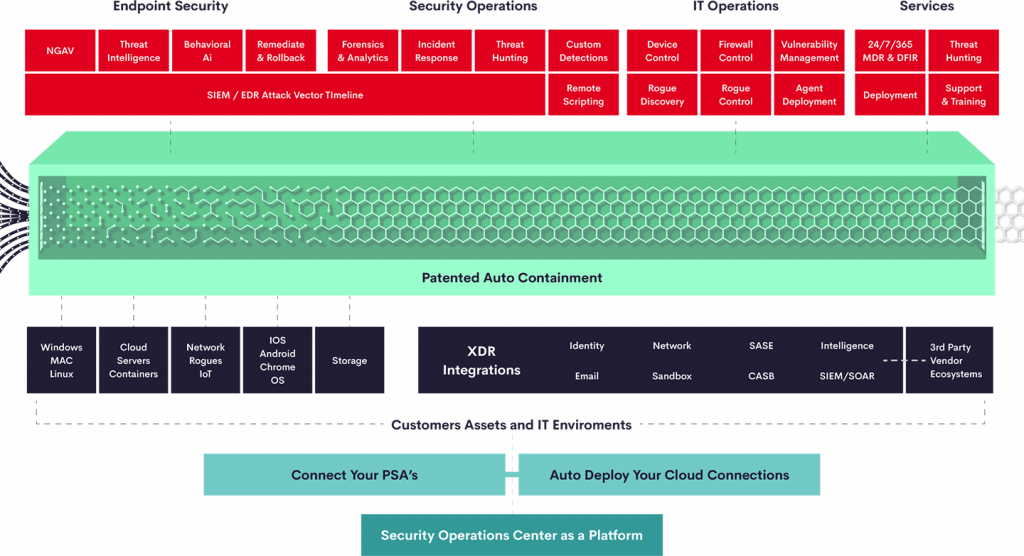 Managed Security Operations Center Feature Capabilities
Security Operations Center (SOC) as a Service
Backed by our in-house Security Operations Center (SOC) with managed and co-managed options so you don't have to hire security analysts.
Security Information & Event Management (SIEM) as a Service
Built on Cloud-based Next Generation Security Information and Event Monitoring platform (SIEM) that is flexible to any size business and can be tailored to fit your specific needs.
Threat Detection and Response
Enable threat detection and response by collecting and analyzing data across more capture points (logs, packets, network, and endpoint) and computing platforms (physical, virtual, and cloud). It correlates and enriches all this information to help analysis for threat detection and response.
Network Traffic Analysis (NTA)
Sensors detect network traffic analysis plus deep packet inspection. We detect more than 40 of the most used network protocols, full decode, and give you the most visibility over hidden network threats.
Intrusion Detection (IDS)​
Provides teal-time threat detection including east-west by tapping and monitoring network. We use our managed IDS ruleset that detects all variants of network-based attacks.
Get access to Advanced Endpoint Protection and Endpoint Detection & Response to secure all of your customers endpoints with patented auto containment, next-gen malware protection, and endpoint telemetry.
Threat Intelligence Integrated
Threat Intelligence integrated as well as other top sources of dark web and deep web feeds to protect your customers from the latest threats and cyber attacks.
Use our network scanner and auto-enrollment tool to enroll all of your customers assets and start protecting them instantly.
Easily integrates with Cloud, 1-click integration to Office 365, Azure, AWS, and Google Cloud so you can see threats beyond your endpoint and network.
Get access to security analystz and forensic analystz to give the best service to your customers. Our SOC team runs threat hunting with real-time threat intelligence monitoring, correlating all events with threat intelligent feeds, and detects any threat before it has been executed.
Vulnerability scanner that you can correlate information for your assets. You no longer have to run other vulnerability scans on your customers' network.
Single pane-of-glass view
Centralize your IT operations, security operations, cybersecurity offerings, professional service automations and cloud connections. Receive alert management, co-managed SIEM, and endpoint protection for all your customers in a single pane of glass view.
Built with multi-tenancy as its core. You can manage all your customers and their incidents on the same dashboard.
Network Sensors / Managed IDS
Network Security Monitoring and Managed Intrusion Detection System (IDS) to detect threats on your customer's network. Sensors can be installed with no down time. Our Customer Success team personally walks you through the process to ensure your success.
Firewalls, IDS/IPS, Active Directory, and server logs. SOCaaP integrates and translates many different logs into a common log model. It makes your logs searchable, interpretable, and reportable. Build alerts tailored to you and get notified in real-time.
Incident and Response
with Managed SOC​
Real incidents will be escalated to you and our SOC will be there to help you through the response process. We have multiple SLAs to fit your needs.
SOC2, HIPAA, PCI, and CMMC – we support compliance reporting for monitoring and response.
Customer and Asset Management​
Built from the ground up with multi-tenancy, you can manage your customers and their assets in a single pane of glass view. Being integrated with your favorite PSA tools enables zero-time onboarding.
Microsoft O365 &
G Suite Monitoring
SOCaaP integrates with MS/Office 365 & GSuite, monitors your privileged accounts, and detect threats over your company cloud assets .
Patch & Vulnerability Management​
SOCaaP detects unpatched applications and vulnerabilities in your customers environments and patches them for you. Our SOC will assist you in running the most efficient patch and vulnerability management program for your customers.
SOCaaP integrates with PSA systems. Our SOC analysts investigate each alert, triage the data, and create a ticket to your PSA system attached with the response details, so you can focus on your operation.
Workstation
and Server
Packages
Core
-
Endpoint
Protection
Essentials
-
Endpoint
Protection
& Detection
Business
-
Managed
Detection
& Response
Complete
-
Managed
Protection &
Cloud 0365
Monitoring

Managed Endpoint Security
Network
Packages
Starter
-
Managed
Network
Detection
Cloud
-
Managed Network Detection + Cloud
0365 Monitoring
On Prem
-
Network
Managed IDS,
DPI Detection
& Monitoring​
Full Coverage
-
Network Managed IDS, DPI Detection & Monitoring​ + Cloud 0365 Monitoring

DPI Detection & Monitoring