There are very few people who know about SIEM. As they also don't know the importance of SIEM in their business. So in this article, we are going to tell you about what is SIEM in security and also about SIEM tools. So let's start:
What is Security Information and Event Management (SIEM)?
As you already know SIEM full form in security which is security information and event management. It is a proper set of tools and services which provide safety and security to your organization.
SIEM is broken down into the following process:
Data consolidation and correlation
Basically, SIEM tools provide you the below services:
Real-time visibility towards the organization's information security systems.
It provides you security event management and secure data from various sources.
It gathers information on different logs and security services and adds it to raw data.
It helps us to get notified regarding security services. Most SIEM security providers also provide you a dashboard for security service and direct security notification as well.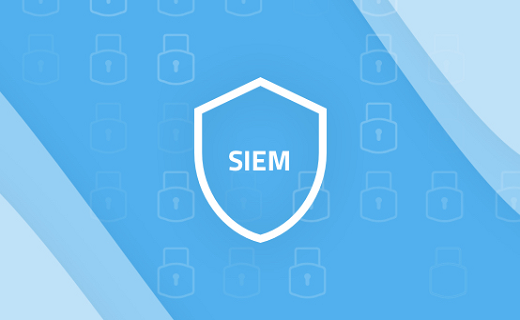 SIEM is made by a combination of these two things:
SIM, it means it collects data and important information from various logs and other sources as well.
SEM, it means security event management. It will provide you security from threats and unnecessary activities in your organization.
SIEM is broken down into the following process:
1. Data Collection
The first step in the process is the collection of data from various sources. So all security information sources which are servers, operating systems, firewalls, antivirus software, and intrusion prevention systems are working to collect data for the SIEM tool. Most SIEM tools use their agents to collect data of the organization. After it, all the information is processed, filtered, and then sent to the SIEM.
2. Policies
Now move onto our 2nd process which is policies. One important thing in using SIEM as a Service is the profile. And the profile is set up by the SIEM administrator. And it defines the behavior of the enterprise systems under both systems which are a normal condition and pre-defined security incidents. SIEM provides you some tools which you can customize according to your convenience for security and these tools are rules, alerts, reports, and dashboard.
3. Data consolidation and correlation
The next step contains the analysis of data. So SIEM analyzes long files which are the main part of it. And then SIEM combines all the data of individual and raw data for security purposes.
4. Notifications
And now if any event or set of triggers will try to enter then we will notify and as well as also provide you and your organization security.
Now we should have to move on to SIEM tools and it's a must to know you about it.
ArcSight
It is the most preferable tool of the SIEM because it also allows the third party in its system for more security. It collects data and then analyzes it from the enterprise's security technology, operating system, and applications.
Once any threat is detected by it, it will notify the security personnel regarding this threat. It also starts an automatic process to stop the threat taking place in the system.
IBM QRadar
It collects data in the beginning from enterprise network devices, operating systems, applications, and user activities.
The good thing about this tool is that it analyses data in real-time. It quickly enables the user to identify and stop the attacks. It collects events and logs data from cloud-based applications. This also supports threat intelligence feed.
Splunk
It provides real-time threat monitoring and rapid investigations and investigative analysis to trace the dynamic activities which are associated with advanced security threats. This tool is locally installed as other cloud services. It supports security threat intelligence feed from third-party apps.
These are the main tools that are used in SIEM. So while choosing any security for your organization make sure that they will provide you information like this to protect your organization from the threat. And don't forget to read their terms, policies, and conditions. When you read them then there are many chances that you are well aware of any kind of agreement with them.
Our company comodo is here to serve you. We are one of the best security providers in the world. We have skilled and top IT holders who will go to serve you. They all are experienced as well. You will get top-notch quality of service with us. And we are damn sure that you will definitely like our service. And if you want to know more about us then we must visit the website. If you have any kind of query regarding our services then you can contact us.