What is Security Information and Event Management (SIEM)?
SIEM is the term popularly used for Security Information and Event Management. Are you wondering what is siem technology? Let us find it out. It offers scrutiny over the information security system of the organization. It is a combination of security event management i.e. SEM and security information management SIM. The main aim of this system is to log data across machines, servers, and users in real-time monitoring of logs for events and correlate them to find threats and reduce risks in real-time. It is important for protecting the health of the IT infrastructure as well as financial information. It can help to prevent data breaches and other threats. This has made SIEM as a Service very crucial for most organizations.
Parts and acronyms of SIEM:
There has been considerable development in the security industry especially in fields such as mobile, cloud, IoT, data, application, infrastructure, web, and messaging security. A SIEM system consists of the following parts:
Log Management System LMS: this helps in collecting log messages from multiple hosts and systems and enables centralized access to the log data from one location. This core component provides archives, audit trails, event logs search too to figure out when the incident occurred. It can send notifications and alerts based on preset rules. It is both SEM and SIM.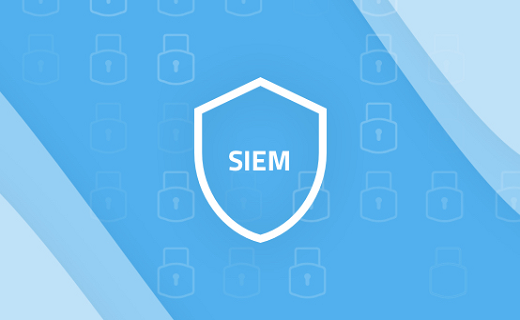 Security Event Management SEM: is explicitly centered around ongoing log entries produced by network devices, security gadgets, applications, and systems that provide security suggestions. Security event managers center around continuous checking, notices, and connection of security events.
Security Information Management SIM: is another vital security segment that centers around security log information produced by resources, for example, applications, host systems, and gadgets. Security gadgets, for example, proxy servers, firewalls, antivirus programs, intrusion detection systems, and assets management systems add to the security data controlled by a SIM.
Ultimately, Security Event Correlation (SEC) is a methodology that inspects designs in log data for potential hacking and detects possible security dangers for additional checks.
What is SIEM technology?
A big blocker for the computer security system is that there are continuous advancements in cyber-attacks and so are the solutions. It is not possible to automate every security system before the attack happens. You cannot remove the human interaction in the analysis of security systems completely. But we can learn from the past and try to remain ahead of attackers.
SIEM is an advancement in system security which includes technologies such as LMS, SEM, SIM, and SEC. over the years these highly advanced security components are being integrated and merged to get the best results. SIEM is the generalized term used in the industry for managing all the data which is generated from combined controls and security infrastructure. The reliance of SIEM on multiple security technologies provides higher system security and there is an interweaving of different security approaches which increases the effectiveness of each security component. In short, you can consider SIEM as a management layer above the existing security system and controls that a firm has. It provides a comprehensive and broad way to view and then analyze the complete network activity of the company via a single interface.
The most important advantage that one can get from SIEM is that it provides real-time analysis of security threats to security analysts. So they need not spend so many days studying the detailed working of each and every security product that they have in place. Nowadays organizations are not remaining constrained to on-premise SIEM solutions and they are opting for security applications and infrastructure on multi-cloud and cloud.
Who makes use of SIEM?
Let us understand who makes use of SIEM:
Security Team – Primarily SIEM arrangements essential users are the security workforce in your association that gives them all the data, automation, and alerts important to be ahead of online dangers.
Operations Team – SRE, operations team, and DevOps additionally take advantage of SIEM devices to get the organization tasks back on the track as before. They need access to events, logs, security incidents to make sense of the main driver of the incident and resolve issues as fast as they can.
Compliance Team – The treatment of data has a developing number of rules from industry and government guideline (HIPAA, GDPR, PCI to give some examples)
Conclusion
While creating an intelligent security system for your organization make sure to have a strong log management system and be confident to grow it as your business grows. For more information visit our website https://www.comodo.com/partners/mssp/.
Related Resource