A recent survey did state that SIEM as a Service is estimated to be about $2billion in the industry. About 21.9% of the businesses using this security system are the ones benefiting from it. With the help of SIEM tools, the data security system is protected. Data is aggregated from different systems and later on analyzed to identify potential cyber-attacks. Abbreviated as SIEM (Security Information and Event Management), Siem security is referred to as a software solution that collects data from recorded files and later on, analyzes and reports any security threat to the Security Event Management which further conducts the actual system doing the monitoring at the moment, notifying network admins on the most fundamental issues established between security events and associations.
How Siem Security works.
Siem presents two prime potentialities to a Response Team. They include;-
Report to forensics about security issues.
Alerts are done based on analysts who match a specific rule set indicating security incidents.
Through the Siem process, security data is collected from domain controllers, network gadgets, and servers. Siem then normalizes and aggregates the collected data. The analysis is done to detect any threats creating room for network admins to investigate security breaches. There are different Security Information and Event Management Tools that can be used by Siem security to detect any breaches.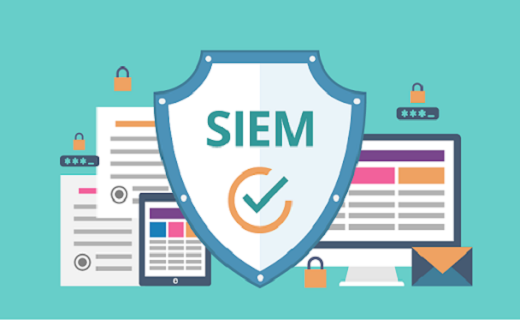 A brief insight into some of the tools in the market.
1. Arcsight Siem Security.
Arcsight aggregates and analyzes collected log data from enterprise security technology, applications, and operating systems. Once a breach is detected, security personnel are alerted by the system. This security system can automatically start a reaction to stop any security breaches detected. It also features the integration of a third party also referred to as threat intelligence feeds that accurately detect the threat.
2. IBM QRadar Siem Security.
This security system aggregates log data from the following sources;-
Enterprises Information System.
Network Devices.
Operating Systems.
Applications.
This security system does an analysis of log data at that particular moment enabling network admins to identify incidents and quickly stop the attack. It also collects network flow and log events data from only cloud-based applications. This SIEM system can either be deployed as hardware, software, or a virtual appliance based on your business needs and scope of work. QRadar can incorporate with baron to add more capabilities referred to as Advanced Threat Detection. This SIEM security tool supports threats detected in intelligent feeds.
3. Splunk Siem security.
Splunk is a comprehensive on-prem solution. It fully takes care of security monitoring by providing its users with advanced breach detection capabilities. Splunk Siem security provides actual threat monitoring and rapid investigations with the help of visual correlations and scrutinized analysis to detect dynamic activities linked to advanced security breaches. It can either be installed as a software or cloud service. It also supports intelligence feeds from being breached by third-party apps.
4. LogRhythm SIEM security.
This is a perfect SIEM security tool for smaller businesses. LogRhythm can be blended with varonis to detect threats and respond quickly to capabilities. The above-discussed tools can make any business become PCI DSS Compliant. This security tool will ensure that the company's clients' credit cards and any mode of payments remain safe and secure from threats. Some of the PCI DSS requirements meet by SIEM include; -
Search for an insecure treaty.
SIEM Security can document and account for the use of business permitted services, document security features, protocols, and ports imposed for insecure protocols.
Traffic flows between DMZ should be inspected.
PCI compliant businesses should enact a DMZ that controls the connection between trusted networks and a web server. Any inbound traffic flow to IPS through DMZ should be limited while traffic that's outgoing dealing with credit card details should be evaluated thoroughly.
Detection of unaccredited Network Connection.
PCI DSS compliant businesses require a system that can easily detect unaccredited network connections to and from business IT assets.
SIEM Security clients in the enterprise sector have discovered that they have to maintain two different SIEM solutions to get the most out of them since SIEM can be resource-intensive and remarkably noisy. Customers would prefer each to have a purpose whereby one is for data security while the other one is used for compliance. SIEM'S primary purpose is used for log management while enterprises use SIEM for compliance regulations such as;- GDPR, SOX, PCI, and HIPPA.
With the help of SIEM tools, data is aggregated and used in the capacity management of different projects. Bandwidth and log data growth can be tracked over some time while planning for growth and budgeting motives. During capacity planning, data is vital, and understanding the usage of trends over some time will help you manage growth and keep away from unnecessary expenditures.
Summary.
In conclusion, SIEM security has been used by organizations over a decade by providing a comprehensive view of what is going on within a network in real-time by sending data to IT teams who fight security threats.