Benefits of Using SIEM for IT Security
There is no doubt that the security of a business is the most important part. If we become careless about them then we have to suffer a lot for this. Apart from this, there are a lot of businesses that are not aware of the use of SIEM tools. They don't have proper knowledge of the pros and cons of SIEM. But don't worry in this article we are going to provide you detailed information regarding the benefits of a SIEM.
You're going to get the complete guidance regarding SIEM but if you want to know more than you must have to try our website. You will get their blogs regarding the complete knowledge of SIEM like what is cloud SIEM. But in this article, we are just going to cover the topic of benefits of a SIEM. So, let's start:
Help understand security threats
The main reason behind using SIEM by the organization is that SIEM easily detects suspicious activity, unknown login, and many other threats. And it's difficult for a human being to do. Undoubtedly machines are faster than humans. So SIEM is the better option than any other cybersecurity staff.
Let us introduce you to some major features of SIEM. And these features are of an advanced level which is never beaten by anything.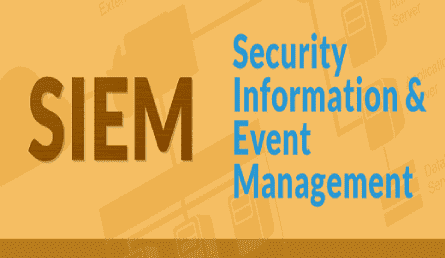 Features:
Basic security monitoring

Security incident detection

Forensic and incident cause
1.Basic security monitoring
This means that the main work of SIEM is the collection, aggregation, detection of data logs. The basic responsibility is to detect a threat or unknown login in the system.
2.Security incident detection
The SIEM always takes care of the policy and immediately detects the policy violator in the system. And then create a security alert among the staff.
3.Notifications and alerts
If you're using human power in the business it may take some time to create an alert. But SIEM never takes time in creating alerts and notifications. And on time alert you can save your business from loss.
4.Forensic and incident cause
The main thing is that SIEM stores all the data of the organization very well. So, in the future, if you have to take forensic detection then you will have all the proofs safe in the SIEM.
Correlate data to provide IOC's
You know very well that the work of SIEM is collecting, organizing, detecting, analyzing, etc. But let us tell you that SIEM can also ingest threat intelligence feeds. And now technologies are prepared to understand the IOC and once it's done this function makes SIEM stronger than ever before.
Data presentation
SIEM has the ability to present the data in many forms, out of the box reporting, and customizable reports. Now the analyst can easily get the visual analytical reports of spot trends, anomalies, and so much more. The user can also drill down and find out where suspicious activity occurs.
Compliance assistance
GDPR, CCPA, HIPAA, and so another piece of compliance legislation is on the horizon. But only SIEM can make reporting on how organizations are safeguarded PII. And provides you details who is accessing and from where.
Dashboard
SIEM provides you a dashboard that provides you analytical charts and bars. This makes your work easier and clearer as well. This helps you analyze your data fast and also helps you in identifying the error more easily.
Pros and Cons:
There are a lot of benefits of SIEM but now we are going to provide you with some negative side of SIEM and along with the solution to that negative aspect. Because everything has pros and cons so there are few pros and cons of SIEM as well.
1.They are expensive:
There are many companies that provide you SIEM security but their charges are high. So, people have a negative view that SIEM security is expensive. But it's not true. You must have to visit our website and have a look at our services. We will provide you the best quality of services even at affordable prices. All you have to do is just visit our website. And if you want to know more about us then you can contact us through our telephone number or email us.
2.They are difficult to operate and manage
There are numerous people who think that SIEM is very difficult to manage. But it's not true. Yeah, it's complicated because it is providing you safety. The good thing is that if you take SIEM services from us then we will guide you and help you to manage all that. We are damn sure that you will get the best experience ever with us.
Related Resource