Cloud-Native Cybersecurity with Patented Auto-Containment™ technology.
Cybersecurity to
Prevent Breaches
Stops Threats & Adversaries other vendors do not detect for Detectionless Protection!
CLOUD-DELIVERED CYBERSECURITY
DRAGON ENTERPRISE PLATFORM
Endpoint and Cloud
Instant Protection
Powered by Artificial Intelligence & Analysts
Kernel API Virtualization
Stop Undetectable Threats
Holistic Intelligence
from Security Analytics
Dragon Enterprise Modules
All modules listed below are available from our one centralized cybersecurity platform
ENSURE YOUR ORGANIZATION HAS NO HIDDEN THREATS
Active Breach Protection by Comodo Continuously Protects Your Network, Endpoints and Cloud Connected Applications with Pre-Isolation Technology
Re-architected Security - Zero Trust Endpoints
Frictionless Next-Generation Endpoint Protection for All Users, and Systems Keeps Your Organization's Endpoints Operating At Peak Performance
TRUSTED TO PREVENT BREACHES
Organizations Trust Comodo Cybersecurity to Protect Their Environments from Cyber Threats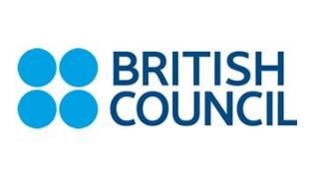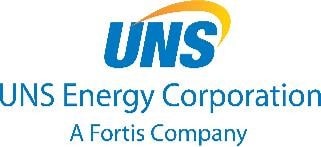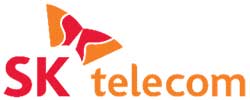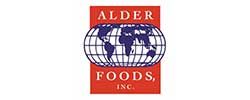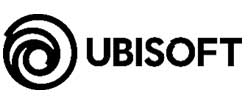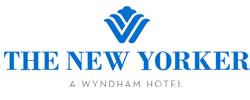 Partner with SOCaaP to Offer Cybersecurity as a Billable Managed Service
Dragon Enterprise Platform Included
Deliver cybersecurity modules directly from SOC-as-a-Platform
Multi-Tenant Security Posture Management
Manage alerts and incidents for all your clients
Managed Threat Detection SOC - SIEM
Launch your cybersecurity program backed by our in house SOC and SIEM
Automate your compliancy reporting and create custom reports
PSA Integrations
Fast & Simple
Seamless integration with PSA tools and software
Built-In Native SIEM
Security Analytics
Holistic intelligence through security analytics
All modules listed below are available included on the platform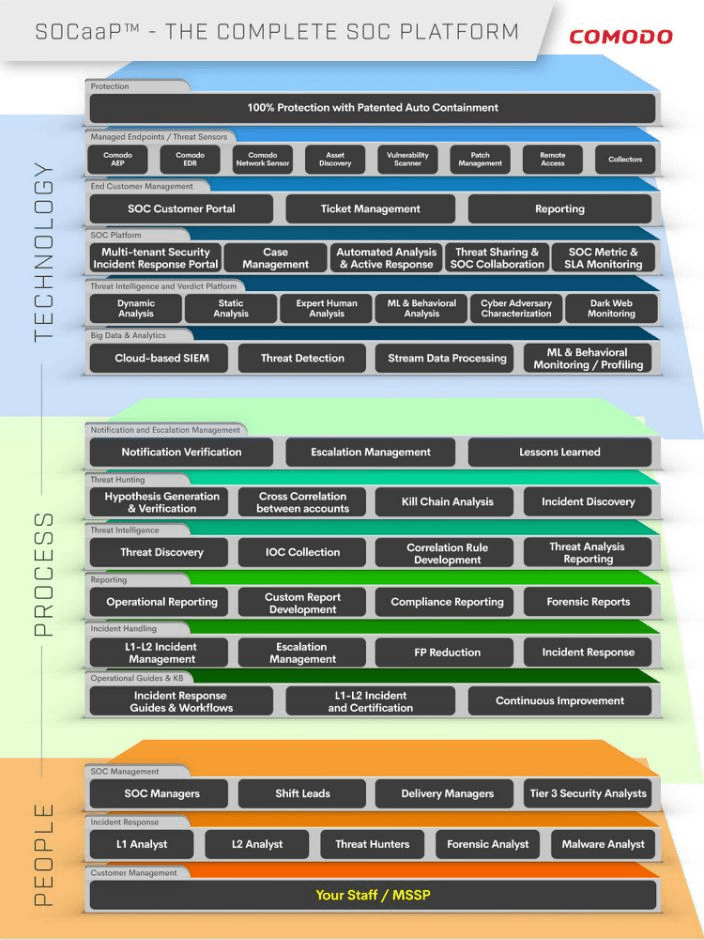 Co-Managed Threat Detection And Response You Can Afford
With Comodo SOCaaP, you can provide managed threat detection and response service for your customers. SOCaaP backed by our in-house Security Operations Center (SOC) and Security Information and Event Management (SIEM) that is flexible to any size business and can be tailored to fit your specific needs.
White Label Our Soc Platform With Your Brand:
Add cybersecurity to your suite of services and protect your clients with zero capital outlay. Designed and built for MSPs/MSSPs
Includes Dragon Enterprise Platform And Auto Containment
Includes Patented auto containment technology is the world's only active breach protection that renders malware, ransomware and cyber-attacks useless. Eliminates all false positives and reduces attacker dwell time to mere minutes or even seconds.
BECOME A PARTNER WITH COMODO CYBERSECURITY
Every Industry Professional Agrees That Our Solution Is The Only One That Truly Stops Breaches
EXCELLENCE IN
THE INDUSTRY
Comodo Cybersecurity's solutions and services are recognized by leading industry associations. These leading industry associations are continuously recognizing us for our innovative technologies that are securing organizations of all verticals around the globe daily.






START YOUR EVALUATION NOW
Get Protection Against All Cyber Threats that Other Vendors Fail to Detect
Most Comprehensive Cybersecurity platform Power of API Kernel Virtualization- see in action!
See how your organization scores based on our in-depth analysis
Partners
How to Transition to an MSSP and Scale Profitably
Learn how to capitalize on the growing demand for cybersecurity solutions with Comodo's next-gen SOC-as-a-platform
Download Now
Report
Tech Target Report
Endpoint computing is one of the fastest changing segments in the entire IT industry. Endpoint security redefined in recent years due to a variety of factors shared in this report.
Download the Report
E-Book
Buyer's Guide to Endpoint Protection Platforms in 2020
Discover the guide to help you find the features you need for real-world security in today's threat landscape.
Download the E-Book