White Label Our SOC Platform With Your Brand For MSSP
The world's only complete, next-gen SOC-as-a platform (SOCaaP)™ offering includes people, process and technology.

We're ready to help companies meet the explosive demand for managed security services. Our platform makes it possible to for an MSP to become an MSSP with one click and with zero capital outlay.
Comodo's SOCaaP eliminates all false positives and reduces attacker dwell time to mere minutes or even seconds. The patented auto containment technology is the world's only active breach protection that neutralizes ransomware, malware and cyber-attacks.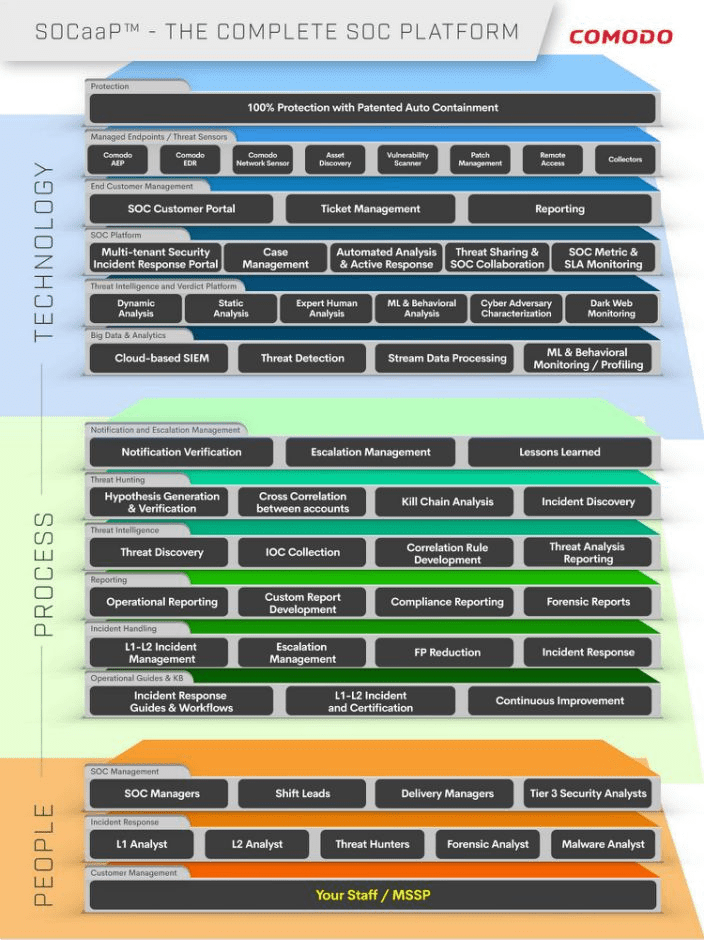 See if you qualify
within minutes
We needed to take our approach to preventing breaches in an entirely different direction, one we could fully stand behind when making recommendations to our customers. Comodo's auto-containment technology introduced us to a radically new and far superior approach.
Connie Mack, CEO, Data Partner Inc.
To successfully transition to an MSSP, we needed the most solid security solutions available. We researched multiple security firms such as CrowdStrike and F-Secure and found that they didn't offer protection that was equal to Comodo. After numerous tests, Comodo's Dragon platform was the only solution that came out on top, and even when we tried to trick the software, it still offered great protection
We chose Comodo because of its innovation. The auto containment technology takes security to the next level. After switching to Comodo we no longer have issues with ransomware, and no longer have issues with performance on the system. Comodo provides the best level of security with performance that others can't beat.
Contact Us to Start Your Partnership With SOC as a Platform For MSSP