Comodo Antispam: Your Mobile Anti Spam
Mobile devices need mobile anti spam in order to protect the device from cyber security issues. Security researchers found an increase of 188% hike in vulnerabilities in Android and 262% increase in the iOS in 2015. Furthermore researchers testing apps in both markets saw that 75% of apps failed in basic security tests. Since there are serious loopholes in terms of security, aside from an antivirus, your device needs a mobile anti spam.
Comodo Anti Spam is just the technology that serves as one of the most optimal mobile anti spam for both the iOS and Android systems today.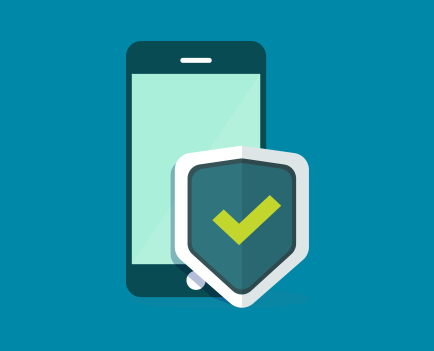 5 Reasons Why Comodo Anti Spam Should Be Your Mobile Anti Spam
1. Comodo Anti Spam is among the most resource-friendly mobile defenders.
Since Comodo Anti Spam is a cloud-based mobile anti spam app, most of the heavy lifting is being done remotely by the servers The application has a minimal resource footprint and works quietly in the background while serving as a mobile anti spam. Among mobile anti spam, Comodo Anti Spam is also highly scalable - capable of extending advanced threat protection to many users and devices instantly. No need to buy appliances nor increase subscriptions.
2. Comodo Anti Spam Labs backs the devices' mobile anti spam with updating blacklist and Sender Reputation Network.
Comodo Anti Spam works with an updating blacklist from Comodo Anti Spam Labs. Comodo Anti Spam Labs' up-to-date research on threats, malware, and spam means there is no gap between emerging threats and updates to the app. This mean hackers don't have a time window to exploit vulnerabilities in the system.
Aside from the traditional anti spam solutions, Comodo Anti Spam uses reputation ratings in order to provide a human element to its advanced threat protection. This allows the mobile anti spam software to block messages coming from Internet service providers and domains with bad reviews and known reputation as sources of spam. This additional element of human reviews increase advanced threat protection throughout the network that uses Comodo Antispam.
3. Comodo Antispam intelligently learns about spam patterns and viruses for advanced threat protection. This makes Comodo Antispam one of the toughest mobile anti spam.
Comodo integrates artificial intelligence making this mobile anti spam product a truly advanced threat protection system. Thanks to the AI, the app intelligently learns about malicious applications every single time the application encounters a new one. This results in tighter and tighter mobile security across all the devices in the network.
4. Comodo Anti Spam, one of the best mobile defenders, blocks malicious attachments from running through its proprietary containment technology.
Comodo's containment technology totally changes the game when it comes to mobile anti spam. What this advanced threat protection does is it locks attachments and files and let's them run in a safe environment inside the computer. By executing the file inside this container, the Valkyrie system sees if the program or attachment is malicious and then aptly quarantines it if it is malicious. And then Comodo Antivirus cleans up these malicious applications and archives the messages.
5. Valkyrie File Verdict System analyzes files and detects if they are malicious based on their behaviors. This makes Comodo Anti Spam one of the best mobile anti spam and advanced threat protection system today.
Aside from the containment tech, Comodo Anti Spam uses Comodo's Valkyrie File Verdict System. This advanced protection feature judges the chances that a particular file is a virus through analysis of its components. It can tell even if something is malicious even if it's just a string and not even a full program. This nips the threat in the bud and how one of the best mobile defenders could give the most advanced threat protection than other solutions in the market.
All of these advantages together make Comodo Anti Spam one of the best advanced threat protection and mobile anti spam for the Android and the iOS. The best among mobile anti spam layers a firewall, blacklists, artificial intelligence, Comodo's containment tech, Valkyrie File Verdict System, and Comodo Antivirus to proactively deny threats from ever taking root into the device. Viruses and malware delivered through email definitely have no chance at all thanks to this mobile anti spam.
Comodo Anti Spam can make your security on your mobile devices tighter and stronger. Since we are doing more and more transactions using our mobile devices, it's high time we invested in a mobile anti spam that protects us from emerging threats on mobile. You can download Comodo's mobile security app on both the Play Store and the Apple Store. If you want an enterprise wide solution, please do not hesitate to get in touch with one of our representatives today.