Which is the Best Spam Fighter?
There are hundreds of anti spam solutions, with each challenging to be the best spam fighter in the world. Just as in the case of any other product, there are criteria that differentiate between the ordinary and the best.
In order to discern the best spam fighter, it is necessary to first know what all constitutes spam. (This article concerns spam in the context of electronic mail or email).
What is Spam?
All unsolicited mail is spam. Worldwide, over 70% of email received by an organization is unsolicited. Spam is a major problem. Not just regarding the volume of traffic, but phishing emails and infected attachments are the cause of almost 80% of corporate malware infections. Spam is dangerous.
Popular Anti Spam Solutions
Among the hundreds, this article discusses a couple of popular anti spam solutions, to find out the best spam fighter solution.
Comodo Antispam Gateway (CASG)
The Comodo ASG is an enterprise email filtering solution.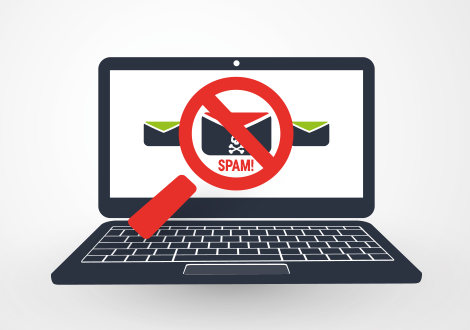 Features
Cloud-based (SaaS) Pre perimeter defense
It blocks spam, email-borne viruses and other unwanted mail from reaching user inboxes
Blocks infected attachments such as those used by CryptoLocker and CryptoDefense malware
Prevents loss of user's productivity due to Inbox housekeeping
Mail management privileges can be granularly configured
Easy user account creation through e-Discovery, Active Directory and LDAP integration
All mail management and domain configuration events undergo forensic-grade auditing
Effective mail backup in the eventuality of a recovery
Even if the destination server is unavailable, the mail spooling stores the email
Functions as an additional backup for Disaster Recovery Planning
Local mail-store re-populated from archive for recovery
Antispam protection for incoming and outgoing mails
Facility to whitelist / blacklist recipients and senders
SPAMfighter
SPAMfighter is a powerful, and multi-featured spam filter software.
Features
Automatically imports contact list to create an automatic whitelist
Easy to install, and simple to use with superior user control
Protects against phishing, identity theft, and other email fraud
Blacklist and block emails and domains feature
Easy spam abuse reporting
Allows creation of personal local exceptions to enhance the protection provided by the community blacklist
Supports multiple languages
Spam Filter for Outlook, Outlook Express, Thunderbird, Windows Mail and Windows Live Mail
Cloudmark Security Platform for Email
Cloudmark Security Platform is a carrier-grade, high-performance, messaging security solution.
Features
Offers powerful, flexible foundation
Supports subscriber-level policy controls and variety of content
Provides protection against spam, phishing, and malware attacks at the network-level
Automatically detects and mitigates all types of email abuse and threats
Offers efficient and scalable protection
Utilizes advanced threat prevention techniques for granular threat control
Greater threat insight through unified cluster management
Provides extensible flexible API support
Messaging infrastructure utilization optimization facility
Web-based, real-time reporting provides real-time visibility into threats and delivery problems
Verdict on the Best Spam Fighter
There are many more solutions, but none address the problem of the "unknown file" which could be malware. Only Comodo addresses the unknown file problem through its unique default-deny platform. Most malware attacks nowadays take place through zero-exploits and zero-day malware, which can bypass blacklisting systems and successfully infect the victim's device/system.
Comodo Anti-spam Gateway is the best spam fighter.