7 Secure Email Services Features You'd Want in a Secure Email Gateway
When spam is exploding four times more than it did in the last decade and stats show that one in 131 emails contains malware, people need to be asking what should be the next line of defense in terms of secure email services. The increase in threats and malware need to be met with better information security technology in the form of a new brand of secure email gateway.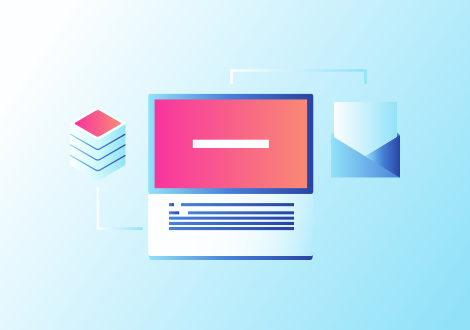 Here are some features that enterprises and individuals need to look for in a secure email gateway to protect them against the increasing threats spam pose:
Secure Email Services Feature: Intelligent Learning
Artificial intelligence is all the rage these days and for good reason: intelligent learning. An AI onboard a secure email gateway can help make it learn from the threats it encounters and upgrade its own algorithms accordingly. This not only provides a more robust secure email services, it will also help you against zero-day threats.
Secure Email Services Feature: SMTP/IPS Firewall
The secure email gateway will not be complete without a firewall. Data coming into the network stop at the firewall and malicious data fail to proceed even further thanks to this secure email gateway feature. The firewall blocks malicious content and keeps them on the public side of the firewall - where they belong and eliminates the possibility of them entering the network.
Secure Email Services Feature: Reputation Network
A secure email gateway should use reputation ratings in order to provide a human element to its anti spam mechanisms. This allows the secure email gateway to block messages coming from Internet service providers and domains with bad reviews and known reputation as sources of spam.
Secure Email Services Feature: Automated Blacklisting
The secure email gateway needs to have an updating blacklist. And blacklist should source its information from an information security threat lab – a department in a security organization which makes cutting edge tech to provide secure email services. By having an updating blackist, the secure email gateway feature provides no down time when it comes to catching up to the newer threats malware engineers are releasing.
Secure Email Services Feature: Automated Whitelisting
In order to provide preferential treatment to real contacts, the secure email gateway needs to have built in whitelisting feature in order to round out its anti spam algorithms. This way it works as a anti spam solution that also provides convenience to network users. This is certainly a great secure email services feature to have.
Secure Email Services Feature: Proactive Containment Technology
A secure email gateway needs a proactive containment technology. This will enable the secure email gateway to lock away potentially malicious attachments and files while executing them in a safe environment inside a computer. By executing the file inside this container, a scanning system can check if the software is malicious or not and then quarantine it if necessary.
Secure Email Services Feature: Scanning Technology
Aside from the containment tech, a secure email gateway needs. This anti spam feature embedded in the secure email gateway judges the chances that a particular file is a virus through analysis of its components. It can tell even if something is malicious even if it's just a string and not even a full program. This nips the threat in the bud and how this particular anti spam feature to give superior protection than other solutions in the market.
Comodo Antispam is the best secure email gateway today because it uses different layers of technology to ensure secure email delivery. Emails pass through several e-mail filters and anti spam solutions before getting scanned by the Comodo Antivirus and Valkyrie File Verdict System. This system inside the secure email gateway has been set up in a way that it intelligently learns and adapts to new spam techniques and newer malware. The emails which come from sources the company or their email protection service trusts receives auto whitelisting. Mail recognized as spam ends up in quarantine. This a sophisticated anti spam solution.
FREE TRIAL

|

Start Your 30-Day Free Trial Now
The Internet is full of dangers and most of them are headed for your email account. However, with a secure email gateway like Comodo Antispam,you don't have to worry about these threats. It is a proactive and potent solution against zero-day threats. The best way to learn about what Comodo Antispam Gateway can do for you is to download a free trial today. Come and experience this secure email gateway for yourself.