managed detection & response
INSTANT BUSINESS BENEFITS
Our security operations center gives you fully managed solutions for today's biggest problems facing everyone's security today.
Expand your IT Security Staff
Mitigate Advanced Threat Expansions
Meet your Compliance Demands
Cost Effective Managed Cybersecurity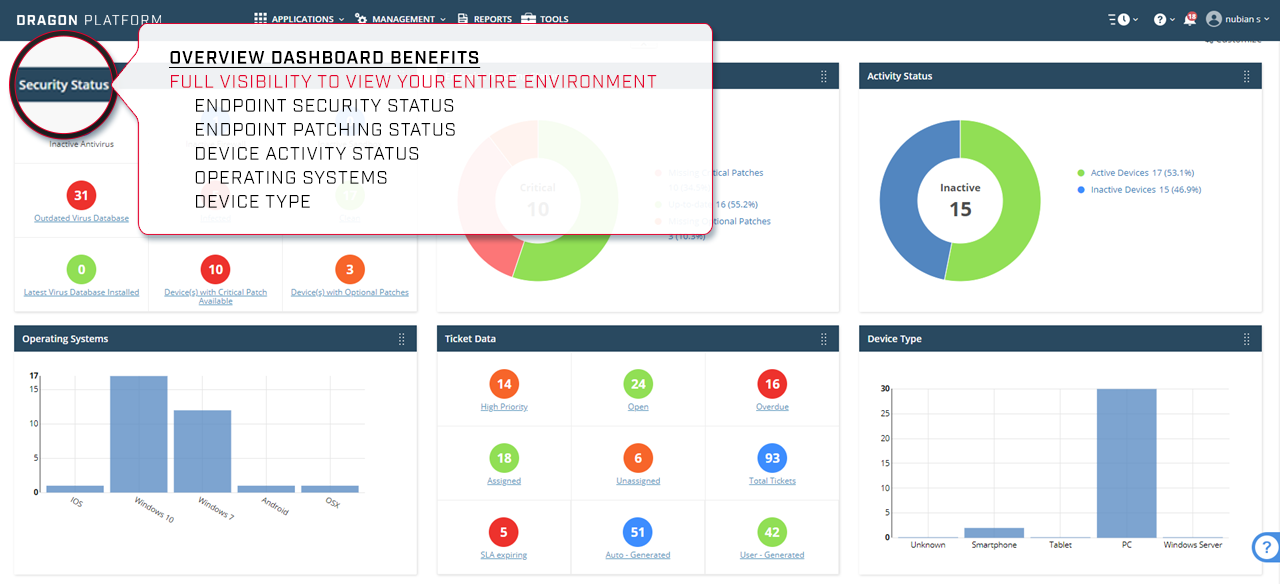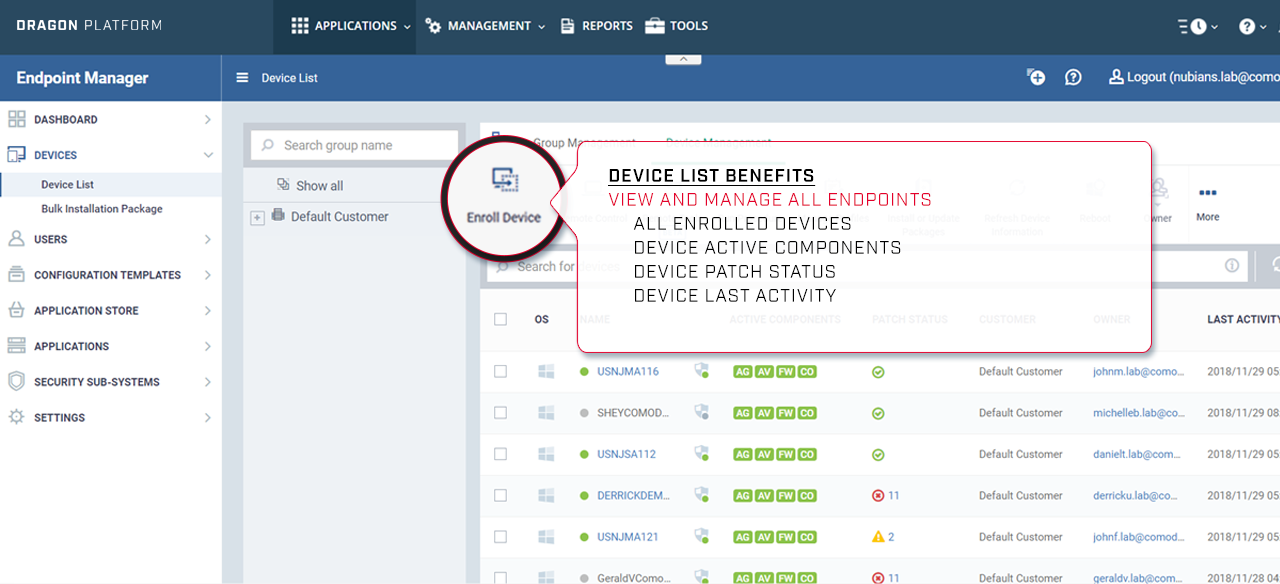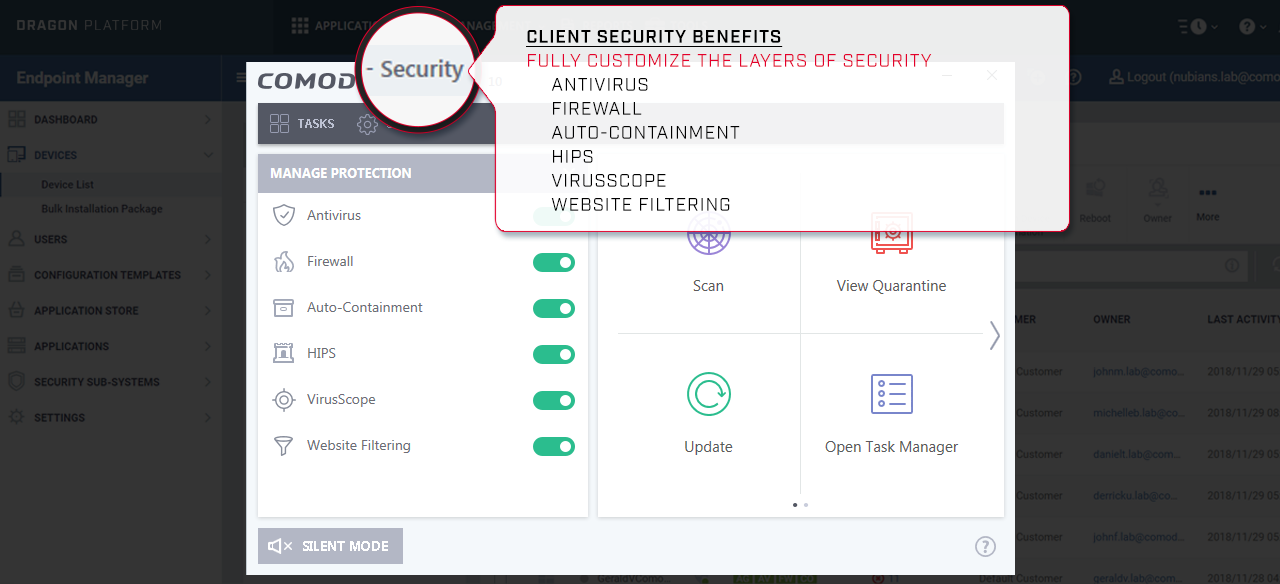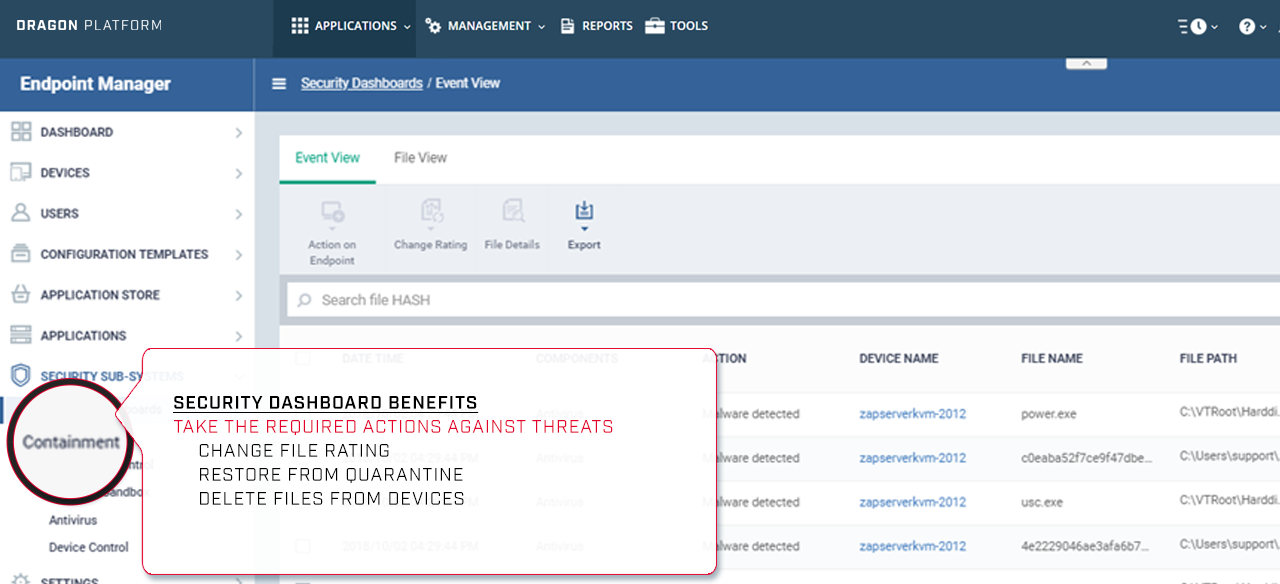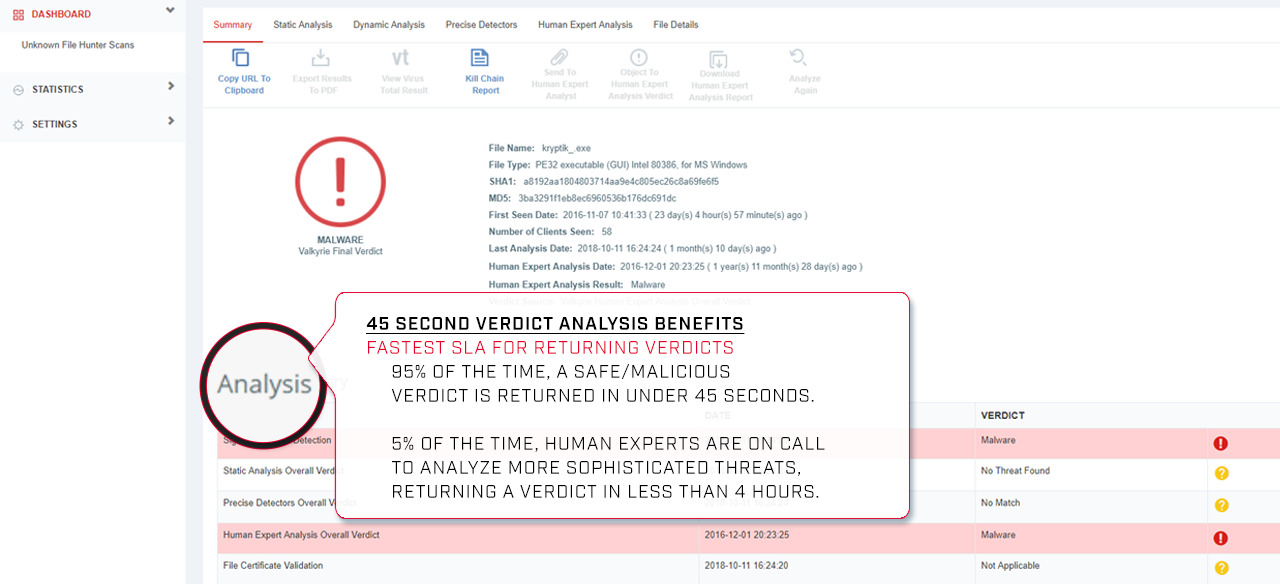 get your security scorecard instantly
Quickly identify threats lurking on your network with 100% file verdicts in under 5 minutes
OUR SECURITY OPERATIONS CENTER HANDLES YOUR DEFENSE-IN-DEPTH
Comodo MDR offers software, platform, technologies and the expert staff to monitor, manage and threat hunt to let you focus on your business goals
PEOPLE, PROCESS AND TECHNOLOGY
FULLY MANAGED CYBERSECURITY
Growing numbers of more sophisticated cybersecurity attacks threaten your web applications, cloud infrastructure, networks, and endpoints. Failure to protect these resources will trigger costly penalties once a data breach occurs to your business. Our service provides a team of security researchers who extend your IT team to safeguard your IT systems and infrastructure.
VIEW SOLUTION BRIEF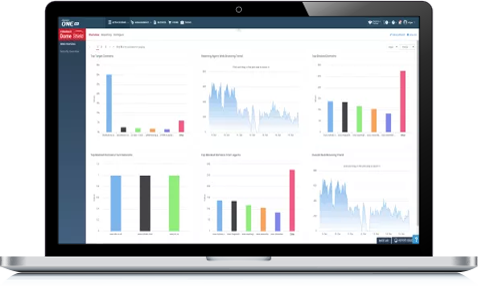 Detect & Find
Security analysts continuously monitor for malicious activities or policy violations and intrusions.
Threat Hunting
Proactively searching client networks to detect threats that are resident yet be undetected.
Managed Response
Analysts add the endpoint security and network protection with all the correct security configurations.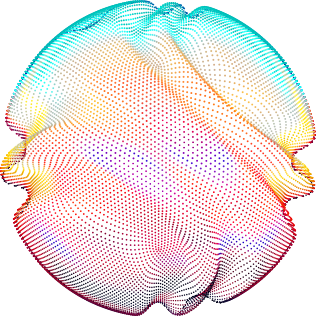 24/7 Security operations center
CONTINUOUS THREAT HUNTING
Your private security engineer will be your principal contact with your Comodo SOC services. They're on the front-line for your internal IT department, so do not hesitate to directly access them by phone or emails. They'll complete routine and non-routine tasks to improve your security posture from reactive to preventative.
REVIEW DATASHEET
Security information and event management
WE HANDLE THE COVERT THREATS
Our security experts search for vulnerabilities, continuously monitor your IT systems for indications of compromise, and contain advanced threats. We work closelywith your IT team to prioritize and fix security flaws and remediate issues.
Protection against zero-day web threats, without hindering employee productivity
Detect 100% of unknown fileless threats with Comodo's intelligent file analysis engine
All components work in tandem to deliver you the reports and remediation needed to handle every incident quickly
DOWNLOAD case study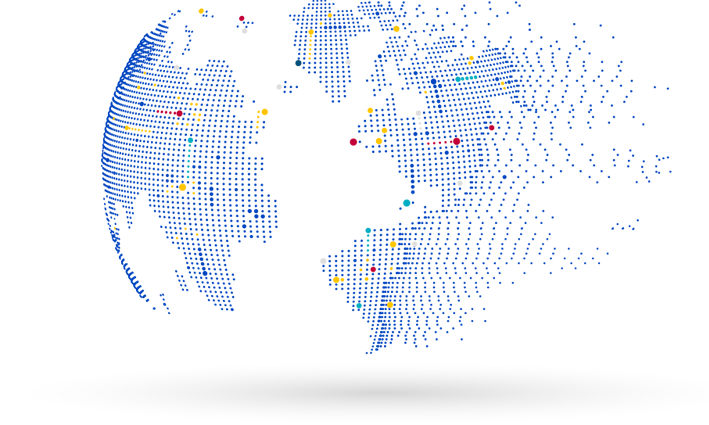 Why choose our
Managed detection & response
Your best defense is a "defense-in-depth" strategy with multiple layers of cybersecurity protections.
Cloud-Native SIEM
Designed for threat detection and response automation
24/7 SOC as a Service
Dedicated Security Experts to keep your business breach free
Threat Intelligence Feeds
Multi-sourced integrated security intel from multiple indicators
Holistic Security Approach
Sensors designed for endpoint, network, web and cloud workloads
Auto Containment Technology
Contain 100% of unknown threats instantly to prevent harm
Powerful Threat Hunting
Data visualization, analysis, statistical correlations and data pivoting
AI+ML + Human Expert in the Loop
Artificial Intelligence learns from Human Security Analyst decisions
Centralized in Valkyrie Platform
Designed for enterprises of all sizes and Managed Service Providers
enhanced cybersecurity
add-on modules
Advanced Endpoint Protection
While unknown files are in containment, the files are immediately analyzed in the cloud by Comodo's Valkyrie Verdicting Engine.
Endpoint Detection & Response
Continuous real-time visibility so you can identify attacks with the accurate root-cause analysis for effective remediation intelligence
We've won consecutively across many verticals with our premier technology. Innovation happens only when this type of dedication to cybersecurity reaches the many.