ENDPOINT DETECTION & RESPONSE
Endpoint Monitoring Benefits
Continuous real-time visibility of your endpoints with detection & response. Your IT team will be able to identify attacks with accurate root-cause analysis for effective remediation intelligence.

Actionable Intelligence for Endpoint Remediation

Reporting to Reduce Total Number of Incidents

Alerts to Quickly Find Solution to Incidents

Lightweight Agent with Cloud-Delivered Updates
Enhance Your EPP To Prevent Ransomware, Data Breaches, & Malware
Proven to be the best way to convey this type of information, provide more than just data, they offer actionable knowledge.
FORECAST DETECTION

TIMELINE RESPONSE

THREAT VISUALIZATIONS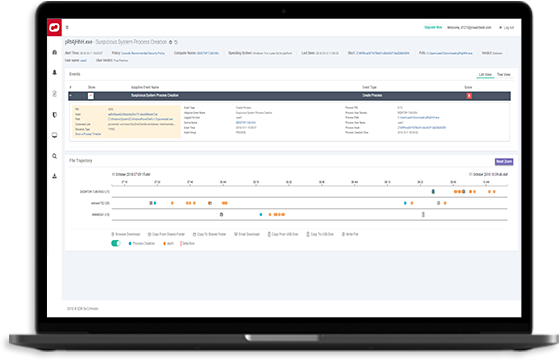 EDR FORECAST ANALYSIS
Stay Ahead To Stop Cyber Attacks
We will tailor the group policy to your requirements including endpoint-specific policies for enhanced security
No hardware is needed! Automatically updates signatures and checks processes executed in your environment continuously.
Enable our lightweight agent to start counter-actions to dramatically streamline follow-up efforts for your IT dept.
VIEW SOLUTION BRIEF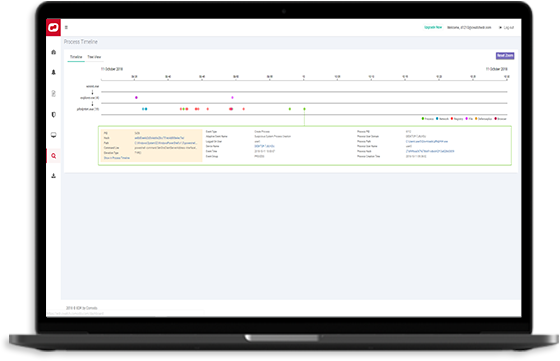 SUSPICIOUS ACTIVITY VALIDATION
Track Infected Endpoints For IT To Patch
Protection against zero-day web threats, without hindering employee productivity.
Detect 100% of unknown fileless threats with Comodo's intelligent file analysis engine.
Apply our recommended policy, created upon a meticulous examination of threat behavior analytics.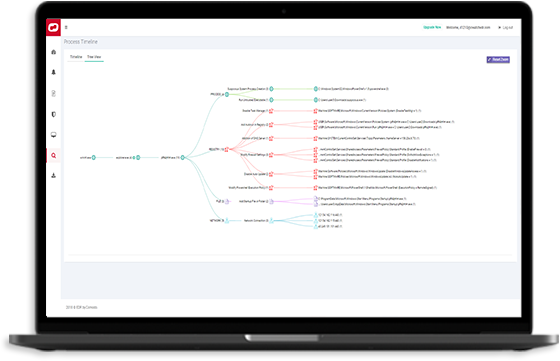 SEE THE CHAIN TO GET ACTIONABLE INTEL
Quickly See How To Fix The Root Problems
Attack vectors are shown on your dashboard streamline any repairs by combining with file trajectory and process hierarchy.
Process-based events are shown in a tree-view structure to help analysts better understand process behavior.
Device trajectory details are provided with separate screens to drill down into devices for insight when investigating attack vectors.
DOWNLOAD GARTNER WHITEPAPER
ENDPOINT DETECTION & RESPONSE
You get detailed file and device trajectory information and can navigate
single events to uncover a larger issue that may be compromising your system.
Attack Chain Visualization
Early warning, detection, and post-detection visualization
Intelligent File Analysis
Verdict 100% of unknown executables on all files
Granular Endpoint Detection
Tracks malicious processes taking place on your endpoints
Integrate with a SIEM to expand into more advanced security
Forward traffic using our intuitive agent
Fileless Threat Detection
Detect 100% of unknown fileless threats
Recommended Security Policy
Apply our security policy based on threat behavior analytics
Cloud-Native Architecture
Signatures updated automatically without interruption
Set Email and SMS notifications to reduce reaction time
24 hr expert analysis of more sophisticated threats
We've won consecutively across many verticals with our premier technology. Innovation happens only when this type of dedication to cybersecurity reaches the many.





PIN POINT THREATS WITH A VIRUS SCAN FOR FREE
Quickly identify if malicious or unknown files are on your endpoint or critical systems today