WHAT IS THE DIFFERENCE BETWEEN EDR AND MDR?
Endpoint security is a crucial part of every organization. It's a solution that protects the entry points of devices including desktop computers, laptops, and mobile devices. Cybercriminals take advantage of these endpoints and use them to initiate an attack on a business's IT system. Through well-implemented endpoint protection, a series of solutions can be used to continuously evaluate devices, spot and prevent any malware and other threats, and mitigate human error that may result in data leakage.
Endpoint protection has two major types: EDR and MDR.
If you're not familiar with EDR or don't know what is MDR, this article is just for you. Read on.
What is EDR?
Endpoint detection and response or EDR is a system that uses various cybersecurity technologies to help organizations identify threats that target host devices such as servers, laptops, and desktops.
This type of endpoint security integrates next-gen antivirus elements with additional functionality. This results in the capacity to support threat hunting, improve real-time inconsistency detection, and help automate incident response processes.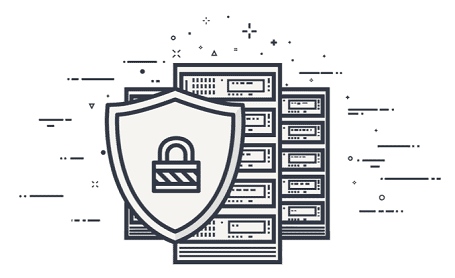 An EDR solution works by making use of endpoint data and behavioral analytics. When an issue is detected, an organization's IT team will be notified via alerts. This telemetry can be used to:
Perform kill chain analysis
Contain and quarantine infected devices
Create custom threat watchlists
Block malicious IPs
Ultimately, EDR provides companies with a crucial layer of visibility to detect and respond to intrusions in real-time.
FEATURES OF EDR
ENDPOINT DEVICE DATA MONITORING
Endpoint device data monitoring
User endpoint devices are continuously tracked to catch suspicious files or data, which is an indication of ongoing security threats. If there are threats detected, they will be promptly averted before they even cause lots of damage. Anti-viruses and anti-malware are also monitored to ensure they remain up-to-date.
Traffic analysis
Cybersecurity specialists are on the lookout for abnormal variations in traffic flow, which could be a sign of an impending cyberattack. Specific digital signatures of common network threats are also monitored to determine appropriate security responses as early as possible.
Digital forensics
Digital forensics is crucial to determine the type, cause, and impact of a data breach. This aspect of EDR also helps cybersecurity teams to learn more about a threat and use it as a basis in the future.
Endpoint event storage
Log files are stored in central locations, which can later be used during digital forensics. These recorded log files help supply information about the events surrounding a data breach.
What is MDR?
If you're wondering what is an MDR solution and how it differs from EDR, it is basically a service that utilizes human expertise and threat intelligence along with different network and endpoint detection technologies. This solution is designed to help organizations identify and prevent threats.
Managed detection and response providers can fill the gap between your internal expertise and resources to achieve an enterprise-grade cybersecurity front. Not to mention that this is attainable for only a fraction of the cost of in-house capabilities.
MDR empowers an organization's in-house security team to constantly monitor and respond to cyber threats. Reliable managed detection and response providers can even investigate and provide you with the support you need to swiftly deal with threats 24/7
To get a better understanding of what is the MDR process, security specialists will conduct a thorough evaluation of an organization's security system. This is to hunt for vulnerabilities and loopholes that can be taken advantage of by cybercriminals. After which a comprehensive cybersecurity strategy is created and deployed.
FEATURES OF MDR
INTRUSION DETECTION AND PREVENTION
SECURITY UPGRADES AND MAINTENANCE
Intrusion detection and prevention
One of the major advantages of MDR is its ability to recognize attempts to breach an organization's network and take proactive measures. This is done by using a series of monitoring tools that enables timely responses.
Threat analytics
An analysis of the nature of threats is also an integral part of an MDR solution. Cybersecurity specialists will conduct this evaluation and dissect a network threat to reveal its signature, composition, source, and other features. This helps them come up with suitable countermeasures and the opportunity to recognize the threat as early as possible.
24/7 live support
An organization's network can be attacked at any time of the day so MDR ensures that a user's endpoints are monitored and managed 24×7. Managed detection and response providers will assign a team of specialists who are ready to respond to any threat whenever needed.
Proactive threat hunting
Sophisticated network threats have the capacity to evade traditional network security systems. This is something you don't have to worry about with an MDR solution as it involves proactive threat hunting on a regular basis.
Security upgrades and maintenance
MDR providers ensure that an organization's security systems are always updated. Having this opportunity allows you to have constant protection against evolving network threats.
Conclusion
It's understandable to get confused when it comes to getting to know essential acronyms in cybersecurity. While EDR and MDR both monitor malicious activity, there are distinct differences between them, which could help you determine the best solution for your company.
EDR software like Comodo can provide you with continuous and real-time endpoint visibility with detection and response. Give us a call and our staff would gladly discuss with you about our services.