Resources & Guides
Useful Links
Contacts
Telephone:
Tel: + 1.888.266.6361
Tel: + 1.703.581.6361

Business-Grade Digital Certificates
Comodo Corporate Secure Email Certificates work with Privacy Manager from DigitalPersona to ensure the security, confidentiality and integrity of email, instant messages and documents. Business-grade certificates certify users' names and email addresses, making digital signatures more appropriate for strong audit and compliance requirements.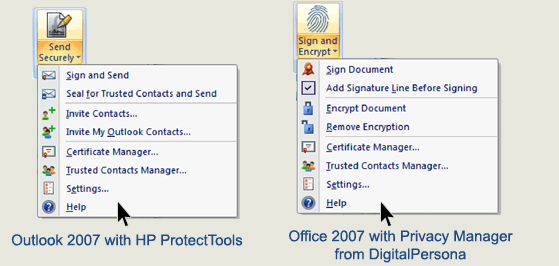 Best of all, you can administer your Comodo Secure Email Certificates centrally through the Comodo EPKI Manager, our secure and convenient web-based console.
Sign up for Secure Email Certificates now