Why Dragon Platform
A Groundbreaking Cyber Security Architecture

Request a Custom Demo
One Agent
Comodo delivers everything cybersecurity you ever needed to activate breach protection immediate value added from day one
45 Second Verdicts
100% trusted verdict within 45 seconds on 92% of signatures via analysis, and 4 hours SLA on the remaining 8% via human experts
Cloud Native
Automatic signature updates that simplifies deployment across your entire environment to lower operational costs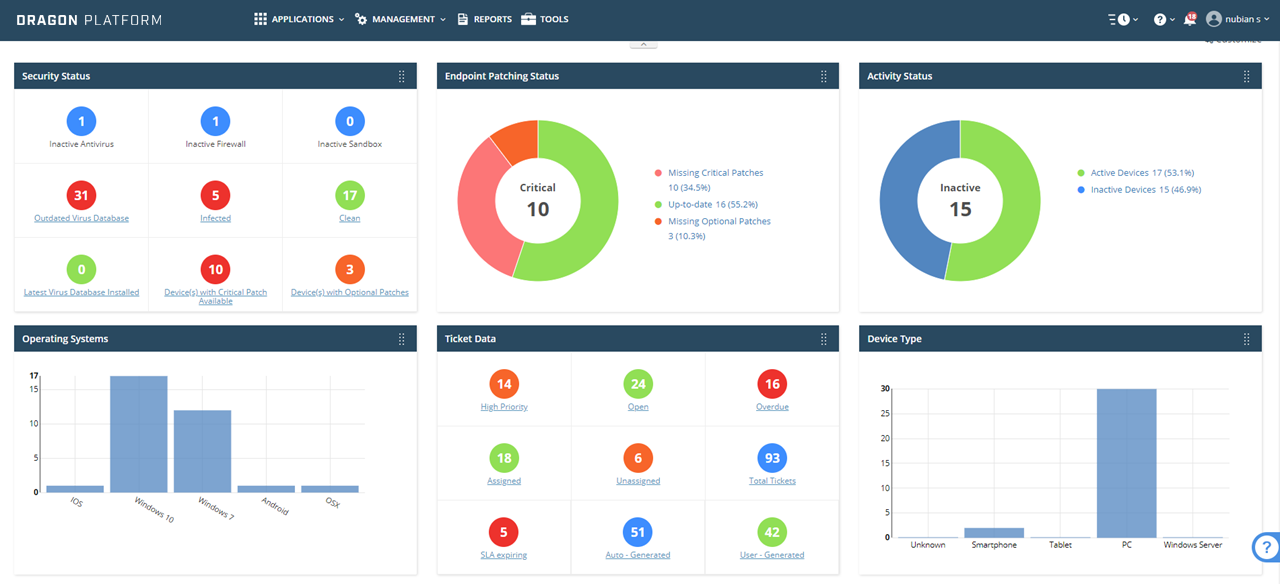 The Comodo
Difference
Technology, People, Process Delivered

3 Reasons to
Choose Dragon

Scored 100% protection from zero-day attacks

5.5 out of 6 with fast launching load times

6 out of 6 perfect score with zero false positives
Reason One
Zero Trust Protection
Get breach protection from our leading portfolio of cybersecurity solutions and services. We've won consecutively across many verticals with our premier technology.

Our engineers built the technology from the ground up with a dedication to keeping our customers safe from the damage malware will cause.
Reason Two
Superior Performance
As your business evolves to take advantage of cloud computing, digital transformation, and emerging technologies, the threat landscape is also evolving making effective cybersecurity more challenging than ever.
Comodo's Dragon platform offers your business a zero trust environment to provide breach protection for your digital evolution.
Light weight agent updated from the cloud
Security architecture that prevents damage
Trusted Verdicts sent to you in 45 seconds
Security Posture and Architecture
Immediately Start Within Minutes
Stop the damage malware can cause
Reason Three
Best in Value
Why complicate your daily operations by managing your cybersecurity solutions through different interfaces? Your job is hard enough! Make your life easier, your customers safer, your employees more productive and your data more secure with the Comodo's Dragon Platform.
proven customer success
Collectively, more than 200,000 organizations trust us to protect their endpoints around the entire globe. Discover organizations like your own who've found success with Comodo Cybersecurity.
Request a Tailored Demo
200k+ customers
Delivering reliable, centralized and fully scalable security solutions for today's business.
100m+ endpoints
Installed worldwide, protecting customers from malware and delivering unparalleled threat intelligence.

We've won consecutively across many verticals with our premier technology. Innovation happens only when this type of dedication to cybersecurity reaches the many.