GLOBAL threat intelligence
INSTANT BUSINESS BENEFITS
Comodo's sophisticated verdicting engine provides you insight with 100% trust on all files in your network at lightning speed
Integrates with Any Endpoint Vendor
Keep Tabs your Sensitive Data
Instant Trusted Verdicts on All Files
Automatic Cloud-Delivered Updates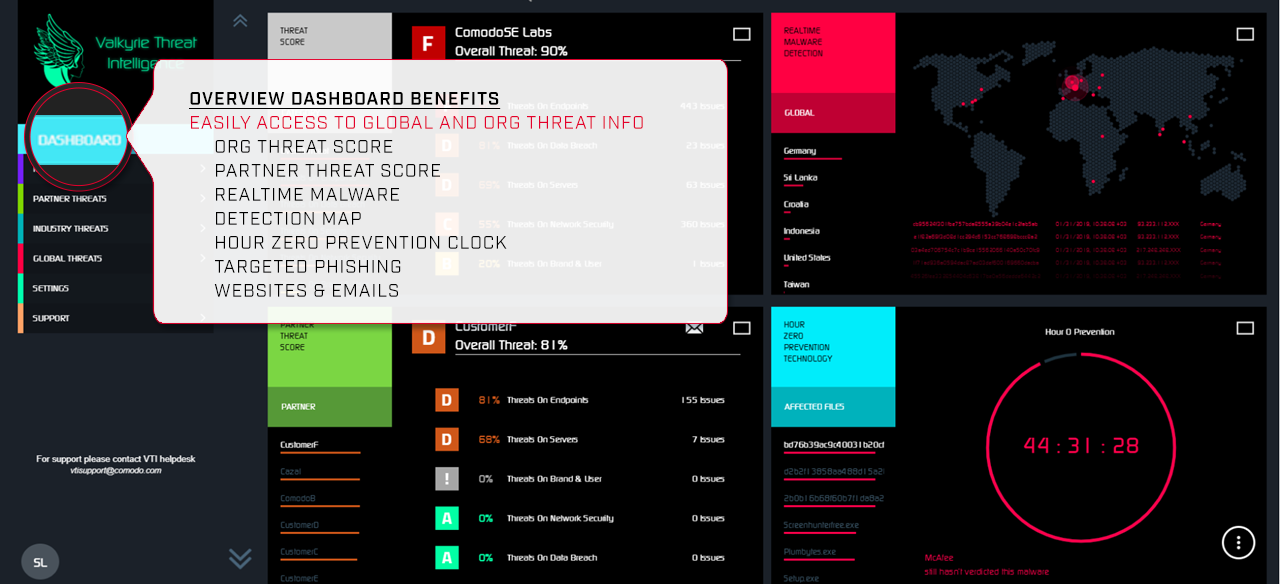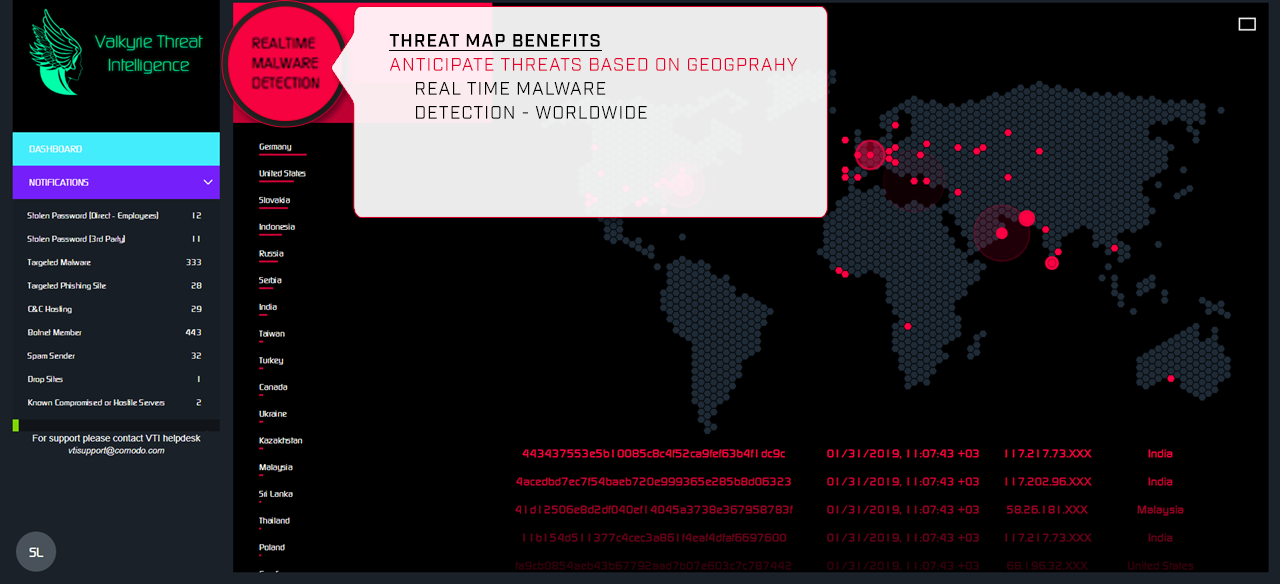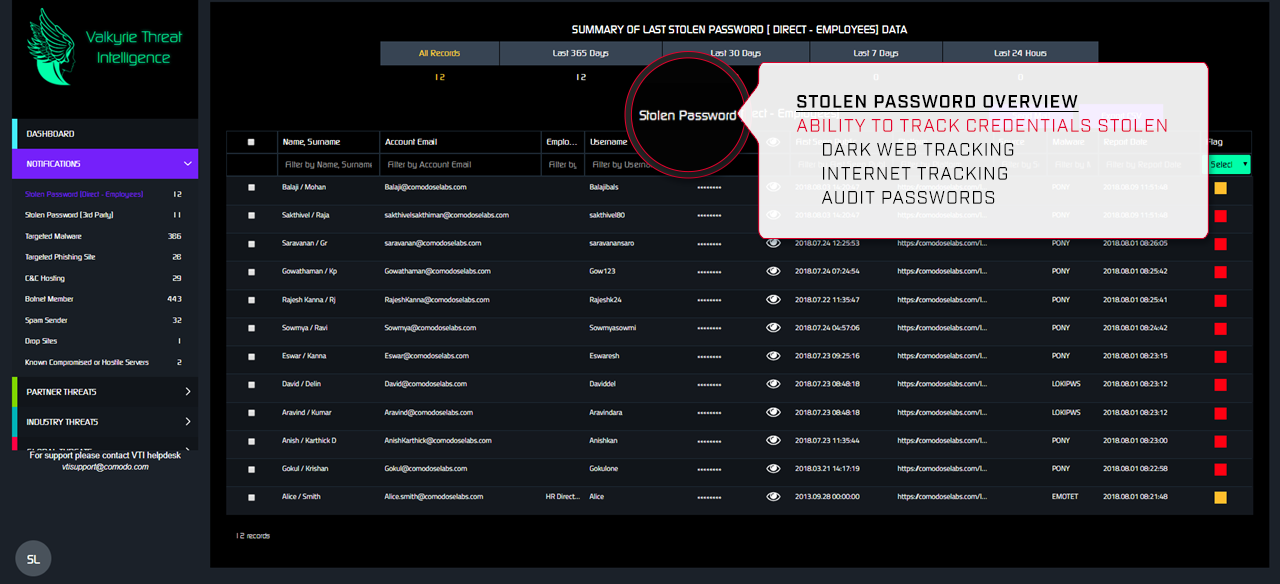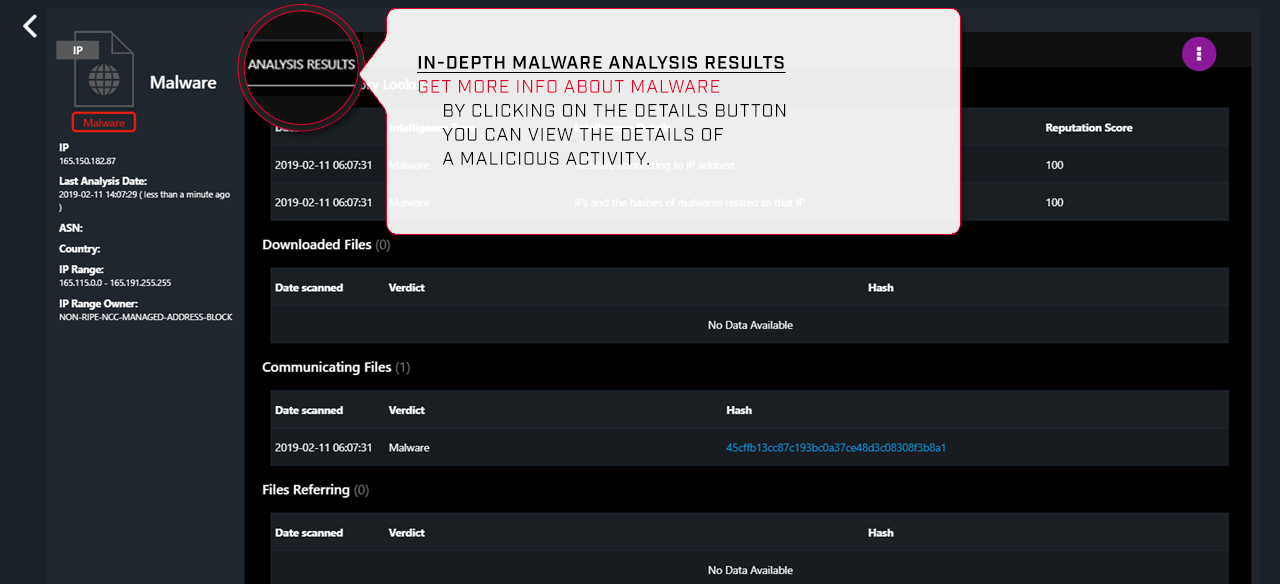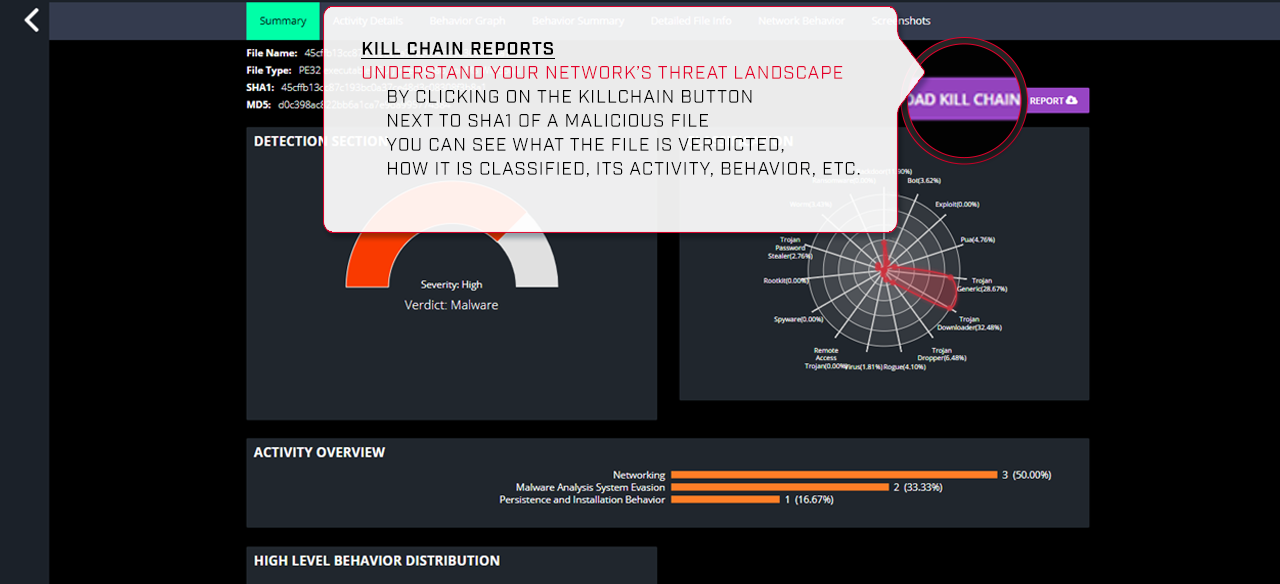 Test your current network protection
Quickly identify threats lurking on your network with 100% file verdicts in under 5 minutes
Enhance your security to respond in seconds
Other vendors leave a window of time for your data to be exposed to cybercrime attacks
ACTIONABLE INTELLIGENCE
MAKE SECURITY DECISIONS IN SECONDS
It is mathematically impossible to stop 100% of cyber threats from entering your network. Advanced Endpoint Protection bulletproofs endpoints by restricting threats of their write privilege to the hard drive, CPU and registry. Only Comodo AEP provides trusted verdicts on every unknown file 100% of the time.
45 second trusted verdicts
Protect against 100% of unknown email executables, while still allowing users to immediately run unknown files
no installation required
Prevent email-spoofing and impostors that target your organization's sensitive information
centralized console
Quick and easy deploy customizable policies and advanced search options with all major MTAs compatible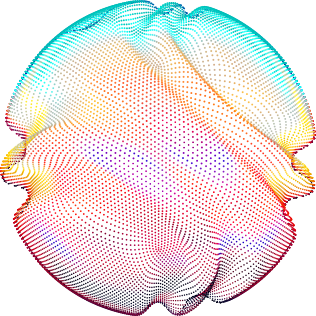 dark web just got brighter
PRE-EMPATIVE FORESIGHT INTO THREATS
Spam is more than an annoyance; it's a costly productivity-killer. Large volumes of unwanted emails overflow inboxes, hiding legitimate emails. Comodo's Secure Email Gateway uses a sophisticated array of spam filters, anti-virus scanners, phishing prevention and content analysis engines to prevent unsolicited mail from ever entering the network.
Protect against 100% of unknown email threats,
without user interruption.
Prevent users from leaking sensitive data through email.

Block spam before it even enters the network

HARDEN YOUR ENVIRONMENT
CLOSE THE TIME OF ATTACKS
Security needs differ from employee to employee. Apply security profiles and permissions for various departments and users to protect sensitive data within the organization.
Create user-based profiles to apply different levels of
security for different departments and roles.
Perform advanced searches to locate
important information quickly.
Easily access any emails in the archive,
without losing any past emails.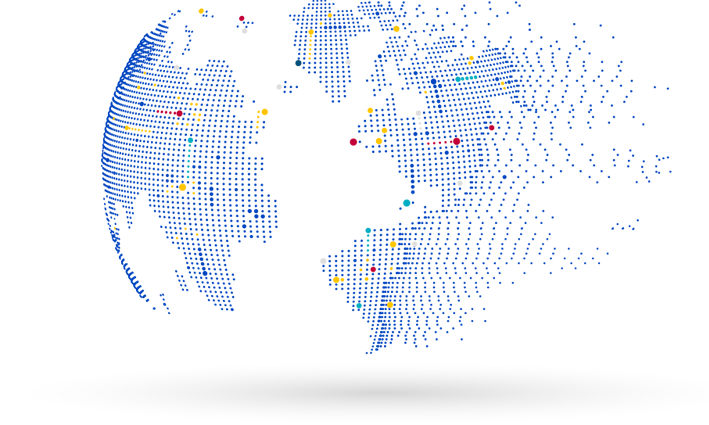 Why choose our
GLOBAL threat intelligence
Secure sensitive data from exposure by email by creating user-based policies, enabling advanced threat protection, and preventing email data leakage with Comodo's Secure Email Gateway.
select type of installation
File Lookup Service
Queries related to globally known bad processes or executables
Valkyrie Threat Hunter
Identify advanced threats in your network and devices
Static Analysis Detectors
1,000+ static detectors include binary level analysis
Dynamic Analysis
Behavioral and environmental analysis watching for evasion
Ai - Machine Learning
Vector machines, naive bayes, decision trees and neural networks
Application Whitelisting
Intelligence on known signed applications and publishers on the web
Reputation Analysis
Analyzed malicious files receive a verdict score
Expert Human Analysis
Human analysis to ensure 100% verdict on all unknown files
Targeted Malware Monitoring
Sandbox and analyze new zero day botnets to eliminate threats
Stolen Credential Monitoring
See real time stolen information on you, partners, and vendors
10 Day Historical Analysis
Review what has happened on the web from the past 10 days
CISO Turnback the Clock™
CISO Turnback the Clock™
Real Time Malware Analysis
See real time trends and data live in your dashboard
Real Time Blacklist Safety Sync
API feeds directly from our Intelligence Fusion Platform
Real Time Phishing Protection
Live updates on new phishing attack to alert employees
Real Time Reporting
Gain visibility of all web activity through custom reporting tools
enhanced cybersecurity
add-on modules
Advanced
Endpoint Protection
While unknown files are in containment, the files are immediately analyzed in the cloud by Comodo's Valkyrie Verdicting Engine.
Endpoint
Detection & Response
Continuous real-time visibility so you can identify attacks with the accurate rootcause analysis for effective remediation intelligence
Managed Detection & Response
Our security operations center gives you fully managed solutions for today's biggest problems facing everyone's security today.
We've won consecutively across many verticals with our premier technology. Innovation happens only when this type of dedication to cybersecurity reaches the many.