Secure web gateway
INSTANT BUSINESS BENEFITS
Protect users from zero-day web threats, no matter their location, and ensure strict compliance with policies, without slowing down users.
Protect Against Zero-Day Web Threats
Ensure Productive Web Browsing
Protect Off-Network Users
Gain Visibility of User Web Activity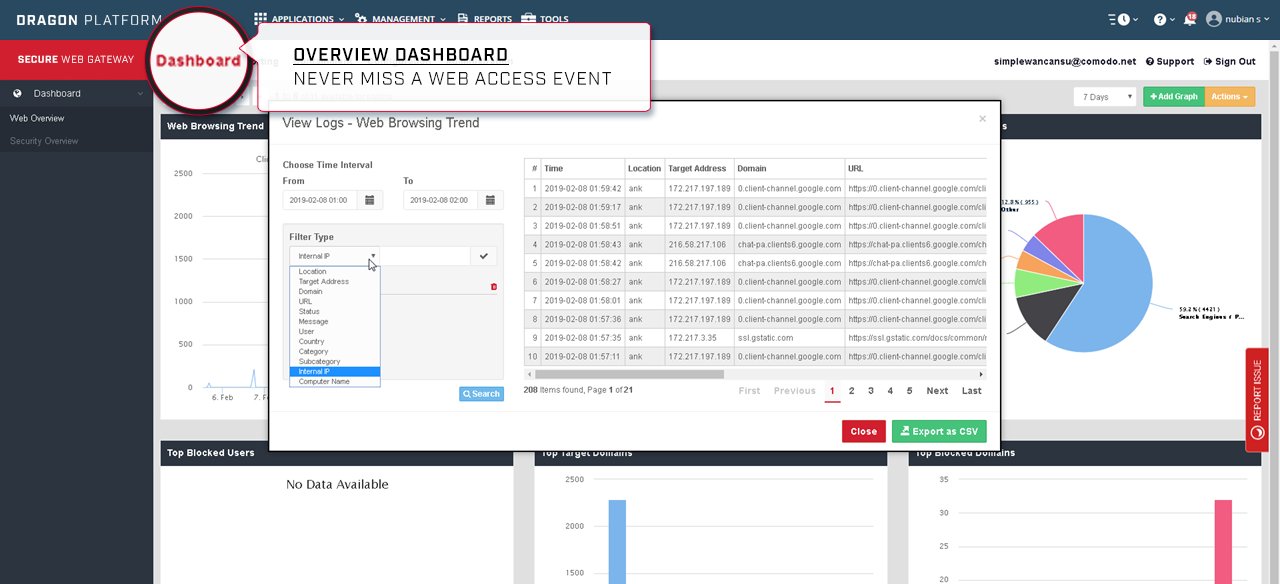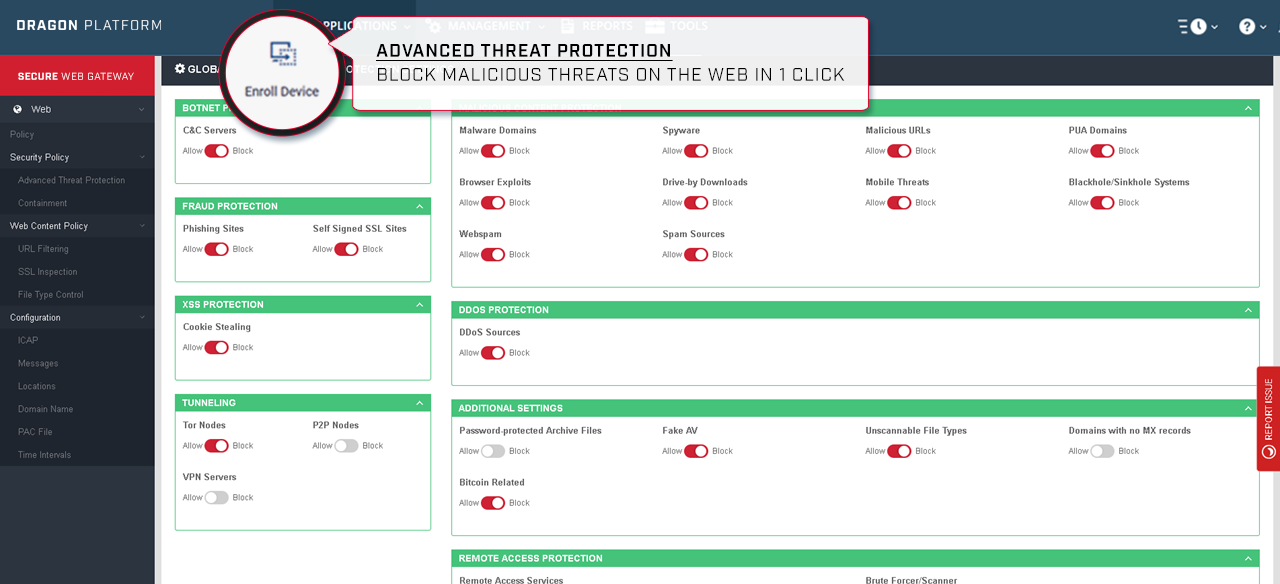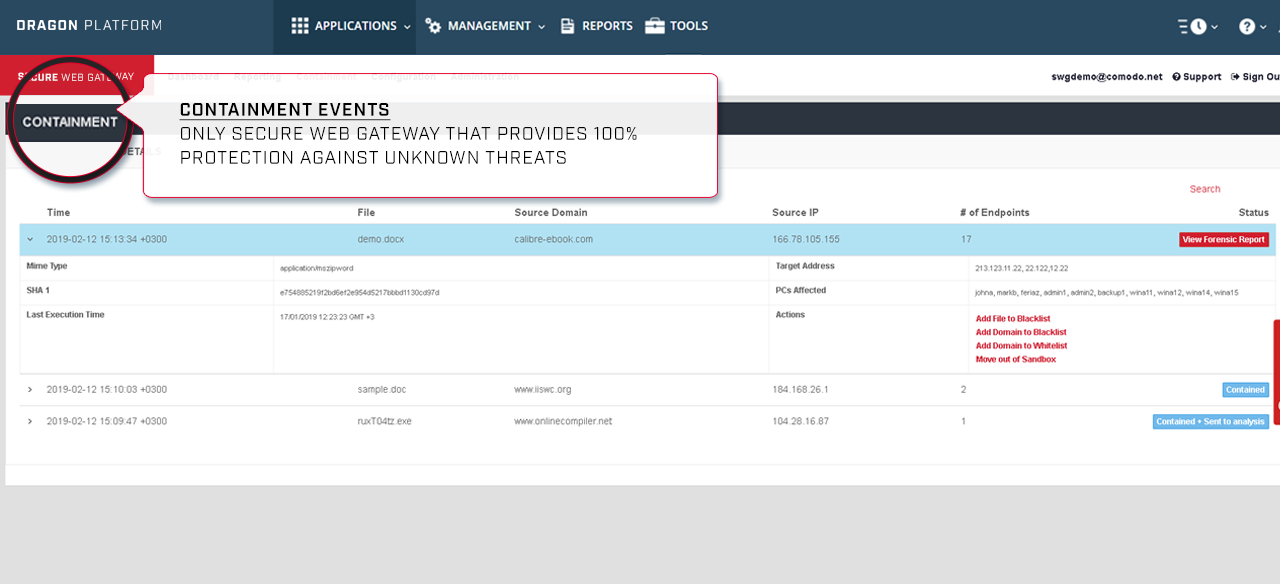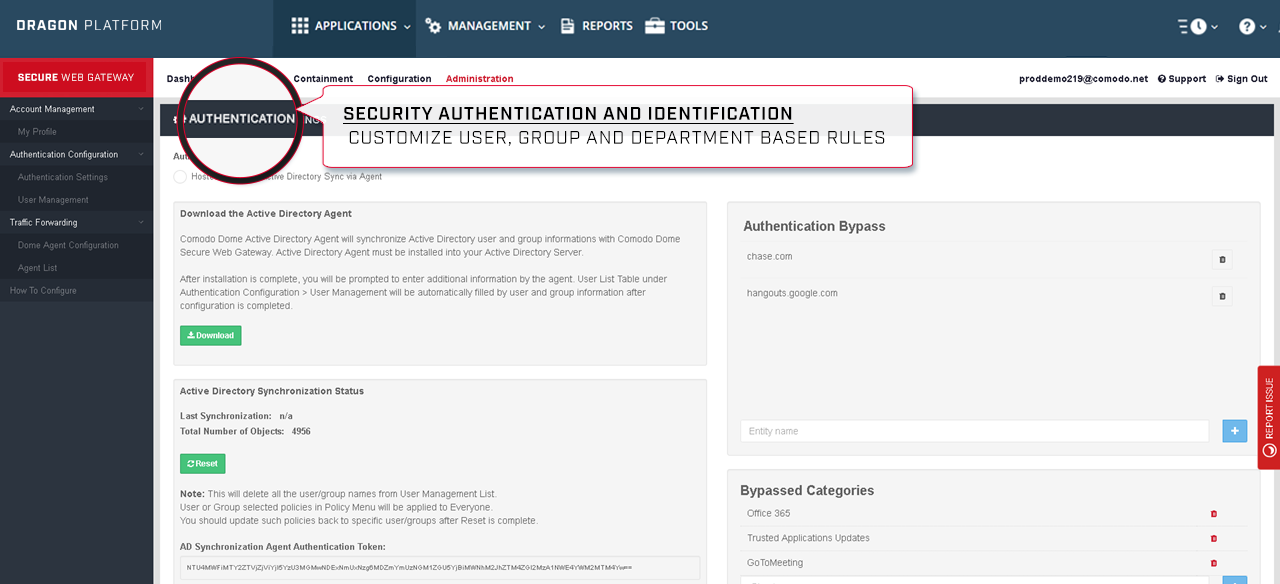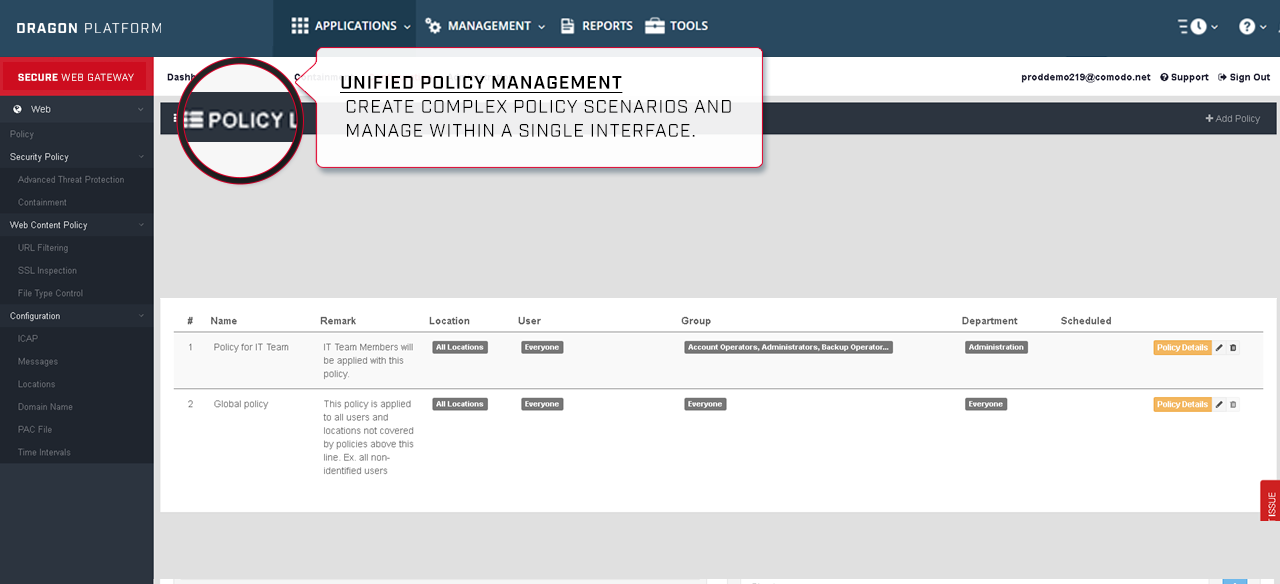 IS YOUR NETWORK PROTECTED AGAINST WEB THREATS?
Find out now in under 2 minutes
SECURE USER WEB BROWSING
Prevent zero-day web threats from damaging your network and empower users to browse productively
CONTAINMENT WITHOUT COMPROMISE
HALT EMERGING WEB THREATS
78% of people claim to know the risks associated with clicking unknown links and yet still click these links. Secure Web Gateway protects employees from zero-day web threats to ensure safe and productive web browsing. Employees can freely browse the web with confidence that their actions on the web cannot harm their corporate network.
View Datasheet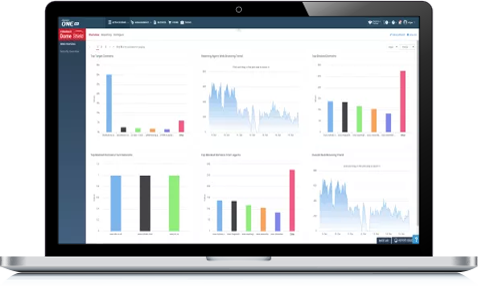 BULLETPROOF WEB PROTECTION
Prevent damage from zero-day web threats and allow users to run web files without harm
PROTECT REMOTE USERS
Apply and monitor web browsing rules for users that are in the office, remote or mobile
CUSTOMIZE WITH EASE
Customize Category and Security Rules for various user-based groups within your company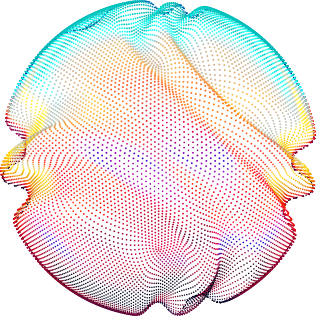 NO HARDWARE NEEDED
MANAGE EMPLOYEE WEB BROWSING
64% percent of employees visit non-work-related websites daily at work. With unlimited access to the web, employees can visit potentially malicious websites that can harm the network. Comodo Secure Web Gateway will monitor and control employee web access. Easily customize Category Rules to block websites deemed unproductive or inappropriate for specific departments and users.
Quick and easy setup and management
Easy policy creation and management,
along with user-based group customization
24/7/365 email support
ENHANCE YOUR FIRST LAYER OF DEFENSE
EMPOWER SECURE WEB BROWSING
Comodo Secure Web Gateway enables businesses of all sizes to easily monitor, control and protect employee web browsing 24/7/365.
Protection against zero-day web threats, without hindering employee productivity
SSL Inspection
Protection for mobile and remote employees
Request a Demo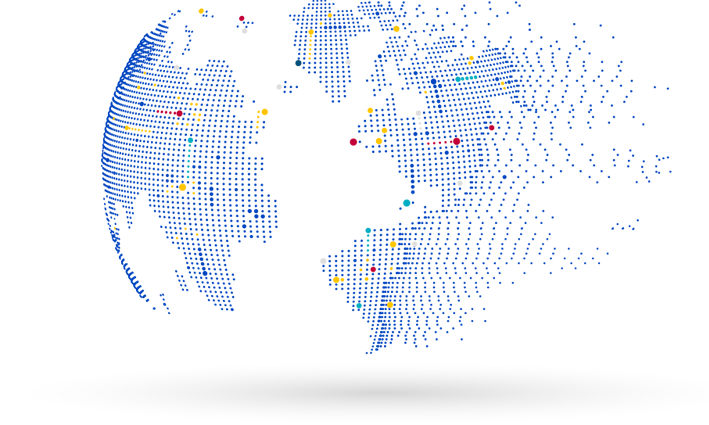 Why Choose Our
SECURE WEB GATEWAY
Executed unknown web files are instantly wrapped in Comodo's Auto-Containment, restricting threats of the critical system resources they need to harm the network.
URL & Content Filtering
Filter content based on 60+ content categories
Policy Enforcement & Visibility
Define groups by user, department, location and mobility
Traffic Forwarding
Forward traffic using a simple agent
File-Type Control
Block content by true file-type, hash, source and category
Auto-Containment
Instantly run all unknown executables without damaging endpoints
SSL Inspection
Fully inspect encrypted web traffic
Mobile User, Multi-Office & Location Protection
Protect all employees and offices, regardless of their location
Real-Time Reporting
Gain visibility of all web activity through custom reports
ENHANCED CYBERSECURITY
add-on modules
Secure DNS
Filtering
Protect your network against all web-borne threats and enforce productive user web browsing in minutes.
Secure Email
Gateway
Protect users from zero-day malicious email traffic and remove spam before it enters your network.
Managed
Detection & Response
Outsource the management of your networks and endpoints to Comodo to prevent breaches.
We've won consecutively across many verticals with our premier technology. Innovation happens only when this type of dedication to cybersecurity reaches the many.