Since almost all organizations nowadays depend on cloud infrastructure, threat detection and response have never been more important. This is why turning to managed detection and response services should be taken into consideration if you want to fend off and stay on top of emerging threats.
MDR software solutions can help you improve and streamline the way you identify threats, respond to incidents, and manage your assets more efficiently. This could be highly beneficial, especially if your business does not have the security tools required to deal with risks and combat threats.
The problem is, there are already so many MDR software options out there, which can make it a bit daunting to find the one that can meet your business needs.
To help you with just that, we've prepared a list of questions to be answered for you to determine which one is the best managed detection and response software for your company.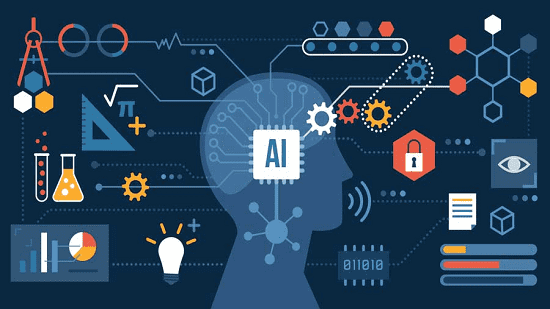 Is it capable of reducing attacks?

When looking for the best managed detection and response tool, you need to determine how well or can the product even successfully reduce the likelihood of cyberattacks. Having the right technology and expertise is important for you to easily recognize and diminish threats so they don't cause bigger damage.

The MDR software you choose should be able to proactively assess your environment and the threat landscape. This can be done through practices, such as vulnerability scans and configuration audits. Having these capacities allows you to quickly identify suspicious or malicious activities so you can swiftly figure out the best way to respond.

Is there comprehensive visibility?

Remember: you cannot protect everything you do not see. This means that if you're not on track with the connected devices on your network or cloud apps used by your employees, there is no way to ensure they are patched, updated, and protected against vulnerabilities.

Your managed detection and response software should provide you with comprehensive visibility on the following platforms:

On-premise network
Remote endpoints
Mobile devices
Major cloud providers

This is a must since cyber criminals don't really follow business hours, which means your network is at risk of an attack at any time. A good MDR tool will have 24/7 monitoring and multiple or redundant security operations centers.

Is there an integration of research and threat intelligence?

The threat landscape simultaneously evolves along with digital innovations. This provides hackers with the opportunity to continue developing new and more sophisticated exploits and techniques.

To counter that, your team of IT professionals should have the capacity to conduct continuous research, which can help your company improve its security levels and technologies. This can be done through reliable MDR software that enables your team to understand the scope and impact of a threat using analysis of previous, current, and similar attacks.

Does it provide relevant and reliable responses?

Efficient identification of events that require attention can be performed using dependable cybersecurity tools. But while these tools help in analyzing several activities at once and "filtering through the noise", they need to be easy to use for humans to seamlessly make informed decisions before taking an action. There's a possibility for subpar tools to deliver false positives so the right one needs to be easily integrated with human intelligence.

Your MDR software should also have the capacity to provide custom responses depending on the environment, assets, and exposure to risk.

Are the features automated and scalable?

With the rapid advent of common vulnerabilities and exposures each year, a managed detection and response tool should have automated features. This helps IT, experts, to gather continuous information that can be put in a catalog and later on be reviewed.

It must also include analytics so users can produce real-time response efforts through high-quality indications of attack.

Are there options for dashboards and reporting systems?

In addition to mitigating the likelihood or impact of successful attacks, your MDR tool should help you to conveniently report on the state of your cybersecurity system and constantly comply with industry and regulatory frameworks.

Your software's reporting feature must be credible and useful to effectively provide you with the details and information you need for future and long-term use.

The ideal MDR software has user-friendly dashboards and reporting, which lets you get more context and detail, as well as make reports conveniently accessible and consumable.
Final Thoughts
Fortifying your cybersecurity can be challenging but you can make it a lot easier if you use the right managed detection and response software. These kinds of digital solutions are designed to help you keep an eye out for potential threats without a hassle so you can focus on core business outcomes.
When looking for the best MDR tool, just keep in mind to properly evaluate and compare your options. Make sure their features and offerings are fit for your specific business needs.
Learn how Comodo can help you build and employ a strong cybersecurity front. Contact us now!
Security Information and Event Management