A Word about WordPress' Spam Vulnerability
WordPress is the "Windows" of the Content Management System space. Web administrators tend to choose WordPress due to its sophistication and feature-rich mechanism as a Content Management System. This powerful CMS software also gained popular usage due to its rich ecosystem of plugins that extends the features of WordPress beyond what the developers made the software for.
The rich plugin ecosystem is both the boom and bane of WordPress. Wordpress is known for its flexibility, however, this comes with the possible vulnerability of the plugins. With hundreds of plugins available for download and installation to a standard WordPress site, each of them opens an attack surface where cybercriminals can operate.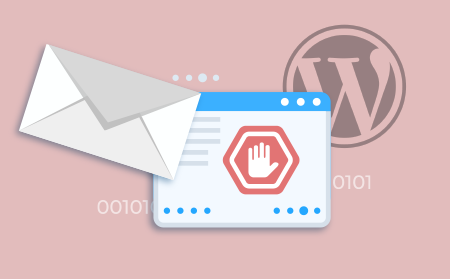 One of the biggest problems with WordPress is the vulnerability when it comes to the vast plugins available for it. WordPress developers carefully tried to prevent any exploit from being taken advantage of, and they regularly update the program. But such cannot be the same for the plugin environment - not all plugin developers can keep up with reviewing their creations thoroughly.
This is where the need for a comprehensive intrusion prevention system and a 3rd party WordPress Anti Spam system be deployed. Not all WordPress Anti Spam systems are created equal, but definitely, a hardware appliance-based anti spam system will be much more robust for a mission-critical WordPress installation.
Comodo, the world leading name in privacy and security has a solution to offer. The Comodo Dome Anti Spam, a hosted hardware appliance that runs in parallel with the network where WordPress is installed. Comodo Dome Anti Spam, is not just an anti spam system but a comprehensive suite of intrusion prevention systems with modules that protects the network and everything that runs on it. This includes any WordPress installation in existing on the corporate network. This comprehensive suite includes a built-in plugin which implements a sophisticated WordPress Anti Spam protection for your WordPress CMS.
The WordPress Anti Spam featured with Comodo Dome Anti Spam uses Valkyrie, a cloud-based signature system that keeps the system updated in real time. Hence the WordPress Anti Spam component is always able to detect malicious payloads and other nasties from infecting your WordPress installation. The WordPress Anti Spam component also self-checks itself every time the WordPress server is restarted, detecting new potentially malicious changes added to the system during its previous runtime.
The WordPress Anti Spam module comes with a comprehensive manual, for system administrators to configure the parameters of how WordPress Anti Spam will scan the WordPress installation.
So try Comodo Dome Anti Spam today, useful not only for protecting the network but also protecting your WordPress from cyber attacks.
FREE TRIAL

|

Start Your 30-Day Free Trial Now