Anti Spam 101: WordPress Antispam to Improve Website Security
If there's one thing all website owners should understand, it's that spam is now more than just an annoyance. Spam can be even more dangerous than you think it is. With sophisticated methods existing today, spam can now perform activities which include skewing data web-based businesses, consuming hosting resources, and even presenting security risks. To make it simple, spam can mess up and destroy your entire website. Thus, the need for an effective anti spam solution like a WordPress antispam software.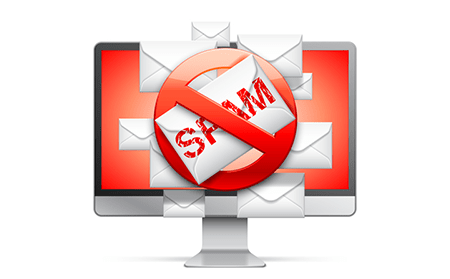 WordPress Antispam: Spamming in WordPress
There's no doubt that when it comes to content management systems (CMS), WordPress is and will always be the top choice of most webmasters, bloggers and business owners. Not only it provides convenience as it is easy to install, but it also offers a wide variety of Professional WordPress themes and plugins. Most users choose WordPress as its features give them complete freedom and control over the content and appearance of their websites. However, with its popularity, WordPress has become highly exposed to security vulnerabilities and other forms of web-based attacks.
Studies show that over 70% of WordPress sites are susceptible to security breaches one way or another. Yet, you should know that security issues with WordPress doesn't lie in codes or security practices. In fact, WordPress itself is fairly safe. Themes and plugins, however, are prone to security vulnerabilities.
WordPress attracts thousands of spammers who are looking for space to place infectious links, inappropriate advertisements, and other malicious contents. While most WordPress plugins feature helpful techniques to prevent spam from getting into your website, it is still necessary to implement systems such as a WordPress antispam software which can effectively identify legitimate submissions and spam.
WordPress Antispam: Easy Steps to Prevent Spam on Your WordPress Site
Use HTTPS only Using a secure connection is key to WordPress security. To ensure a safe connection, check your browser location and make sure your site starts with an 'https://' which appears green in most browsers. A lock icon may also appear as an indication that you have a secure page. Using HTTPS on your WordPress website ensures that your login information is sent encrypted across the network. Thus, anyone listening can't steal your sensitive information.
Secure a strong password Same as with your other accounts, it is also important to choose a strong WordPress password. Securing a strong password prevents hackers from guessing your password through brute-force hacking. Also, a strong password will be difficult to crack once your site is hacked. The best thing you can do is to choose a password with at least 16 characters with one number, one uppercase letter, one lowercase letter, and one special symbol. For safety, avoid using your birthday, your house number, your phone numbers or any other sensitive information as your password.
Use a password manager Password managers are designed to generate and store complex passwords. A password manager acts as a gatekeeper inside your browser. It also makes life easier for you as it fills in your login info every time you have to get in a certain site.
Choose trustworthy plugins and themes Choosing themes for your WordPress website can be a bit overwhelming. One of the things you should always put in mind is to avoid downloading themes from untrusted sources. These themes also known as "nulled" themes may contain malicious code embedded on them. Unfortunately, thousands of websites offer malicious themes. Make sure to check their sources as most of them can be downloaded for free.
Scan your website for possible malware attack While it is true that plugins are very powerful and a helpful addon,it is also considered as one of the most critical parts of WordPress security. As plugins contain more complex PHP code compared to themes, they create more opportunities for vulnerabilities and threats. The best thing you can do to avoid plugin vulnerabilities is to install only the plugins you need from reputable sources. Also, it is also recommended to upgrade your plugins to the newest versions as soon as possible as newest versions usually include security fix.
These easy steps can help prevent spam on your website. However, it is best to use an effective WordPress antispam solution for an extra layer of protection.
Comodo Anti Spam Gateway: The Most Effective WordPress Antispam Software Today
Outsmart sophisticated attacks by choosing Comodo Anti Spam Gateway, one of the best WordPress antispam software in the market today. Known for its cloud-based email anti spam protection, Comodo Anti Spam offers world class protection for your corporate mail servers.
Comodo Anti Spam Gateway is an advanced anti spam filtering solution curated to restore productivity while protecting you from unwanted mails and security threats. This WordPress antispam software features:
Anti spam protection for incoming and outgoing calls
Whitelisting and blacklisting
Archive incoming mails
Containment technology
Valkyrie file verdict system
Protect your website with our advanced anti spam solution. Choose Comodo Anti Spam Gateway and see how it changes your perspective about internet security. Visit our website at https://enterprise.comodo.com/anti-spam-gateway for more details about WordPress antispam solution.
Free Trial

|