The Anti Spam Policies That Actually Work
A cat and mouse game - that is how IT security industry has been dealing with cybercriminals for decades. DNS blacklists and keyword blocking are forms of spam stopper tactics that have been with us for as long as we can remember.
However, the spammers still devise new ways to work around our various spam stopper solutions. The growth of the Internet can also be the source of why spam stoppers are not very successful, imagine a decade ago domain names ending with ".computer", ".accounting", ".church" were not possible and now they exist. These made the registration of millions of throw-away malicious domains easy, the Internet widened their territory unintentionally challenging the effectiveness of anti spam systems and many spam stoppers.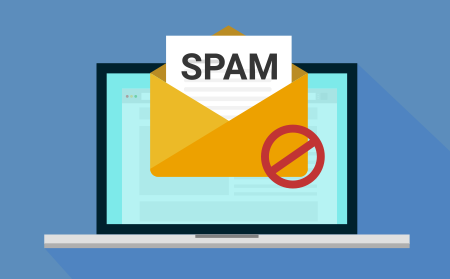 While research and development blazed the trail for further improvement of anti spam technology of spam stoppers to block malicious software, spam email links, and email attachments, the opponents are also doing the same. Spammers see spam stopper application development as a challenge, given that there is money to be earned from future victims of the malicious emails that they are sending. Their research and development are starting to bear fruit, as they made themselves experts in spoofing networks. Just name any brand and they have a counterpart fake site out there just waiting for new victims to fall for it.
Spam stopper programs have a fatal weakness, the human users. It is factual to say that people are still falling for scams no matter how sophisticated their IT security is. Even in an enterprise with a corporate-wide spam stoppers where they spend an arm and a leg to build a secure infrastructure just for an employee opens a malicious site from an innocent looking spam email, and all the cost of acquiring the anti spam solution becomes moot. Employees of even the stature of an IT professional can still fall for phishing. Social engineering works wonders for the cybercriminals, while the cost of developing a phishing vector like email is low compared to developing and maintaining a botnet.
The first stage of a spam stopper activity is when people place themselves on the frontline against spam. This is when individuals or employees of a firm relies on building their own blacklist of spam keywords as a method of spam stopper.
The second stage is much more sophisticated, as it uses a form of automation of the spam keywords. Employees no longer need to manually maintain email filtering rules, and everything that needs updating is downloaded to their machine in regular update intervals. However, the benefits of the set it and then forget it principle has been rendered useless by clever spammers that deliberately misspelled the spam keywords to workaround the automated filtering.
The third stage is with the use of Anti-spam service, like Comodo Anti Spam Gateway where emails are filtered through the Comodo cloud first before it arrives in the mail server hosted onsite.
Powered by a real-time cloud-infrastructure anti spam and threat detection system named Valkyrie, it filters emails and categorizes them as spam or not according to the cloud-based signature system of Comodo. It is an all-in-one anti spam solution incomparable to the default basic free spam checker that comes with the email clients.
Better than an entry-level free basic spam checker, Comodo® Anti Spam Gateway quarantines suspicious attachments. Enabling users to confidently open and access email attachments, as Comodo Anti Spam scans the emails in the background for malicious contents that may harm your computer and the corporate network.
FREE TRIAL

|

Start Your 30-Day Free Trial Now