Anti Spam Software: Why Choose A Cloud-Based Spam Filtration Solution
An effective spam filtration solution should be able to detect, identify, and combat all forms of threats and cyber attacks that may arise. It analyzes your incoming mails by using a set of protocols to determine which of these emails are safe and which are spam. Anti spam solutions are often based on two different methods: statistical and heuristics algorithms. It is integrated with the user's email system and the internet service providers.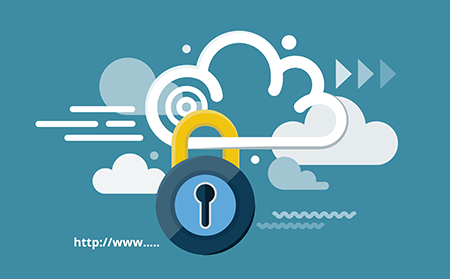 Spam filtration software are often deployed into three ways: on-premise appliance, software installed on PC or hosted on the cloud like Comodo Anti Spam Gateway. Choosing the right spam filtration solution for your business depends on the needs of your organization, the volume of email you and your employees are receiving every day, and the types of messages you sent and received.
Despite many features these three solutions may offer, you should understand that no spam filtration solution can completely eliminate spam. With spam being highly profitable and beneficial, spammers will continue to develop improved tactics to combat anti spam solutions. Choosing an effective spam filtration solution like Comodo Anti Spam Gateway can still be beneficial to your business as it offers an extra layer of protection against infected email attachments and other forms of cyber attacks.
Reasons to Choose A Cloud-Based Spam Filtration Solution
A cloud-based spam filtration solution eliminates issues over the cost of ownership
One of the major benefits of using a spam filtration on the cloud is that it requires no additional software licenses or hardware infrastructure, hence, leaving you with lesser cost. The only thing you have to pay is the subscription you wish to employ. A cloud-based spam filtration solution such as Comodo Anti Spam Gateway is expected to improve the total cost of ownership with up to five to ten times less than the other security solutions in the market.
The best cloud-based spam filtration solution offers better implementation and maintenance
Most cloud-based spam filtration solutions promote convenient interface and maintenance. Comodo Anti Spam Gateway, one of the best anti spam solutions in the market today, has a centralized management console which makes it easy and convenient for administrators to configure and maintain.
With Comodo ASG, you can protect each of your employees and clients by giving their profiles the security levels they need and by applying security features on a case per case basis. With an easy-to-control interface, you can easily add users and domains, configure blacklists and whitelists, manage your quarantined emails and a lot more.
A cloud-based spam filtering service features reliability and scalability
Time is a huge aspect on the success of any business regardless of the organization's size or tey industry they belong to. Hence, an effective spam filtration that offers reliable and scalable service is indeed a necessity.
Comodo ASG, for instance, integrates artificial intelligence to its design for better performance. The use of artificial intelligence allows an anti spam solution to learn and understand each malware. It then upgrades the anti spam solution each time it encounters the same threat.
The best cloud-based spam filtration solution is always up-to-date
Choosing an anti spam solution can be a huge matter, knowing the type of support it comes with is another thing. A good spam filtration solution should provide quality support, especially during the trial period. An excellent anti spam choice like Comodo Anti Spam Gateway features fully redundant hosted server farms that offer quality service 24/7.
Comodo Anti Spam Gateway: The Best Spam Filtration Service in the Market Today
Why choose Comodo Anti Spam Gateway? An effective spam filtration solution like Comodo ASG does an amazing job in detecting, analyzing, and fighting all forms of possible threats that might get to your system. Comodo Anti Spam Gateway, a cloud-based spam filtration solution gives you quality protection at an affordable price.
Comodo Anti Spam Gateway is a multi-tier anti spam solution for preventing and combating junk mails. Such effective spam filtration forms a pre-perimeter defense powered by impressive security features. One of the best features that make Comodo Anti Spam Gateway even better is the enterprise email surveillance system. It works by combining two effective technologies: Valkyrie and Containment. These two technologies allow Comodo Anti Spam Gateway to prevent spam from reaching without sacrificing productivity.
Don't settle for less! Choose the best anti spam solution for your business. Choose Comodo Anti Spam Gateway for quality spam filtration solution. Know more about our product by visiting our website or by clicking here for free trial.
FREE TRIAL

|

Start Your 30-Day Free Trial Now