Advanced Threat Protection: Security Incident Response Tools
An Overview of Advanced Threat Protection
Advanced Threat Protection or also known ATP, refers to a category of effective security solutions made to defend networks against malware and other hacking attacks. These attacks may then result in hundreds of negative results like loss of sensitive data, data breach, and possible lawsuits. As the need for an effective security protection rapidly expands, upgrades on advanced threat protection became available. Users now have the freedom to choose between a software or managed services, whichever fits their preference. However, advanced threat protection solutions differ in techniques. Most advanced threat protections include a combination of endpoint agents, email gateways, malware protection systems, and security incident response tools.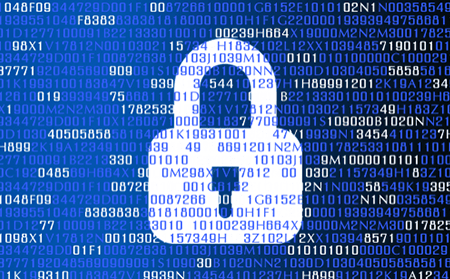 How Security Incident Response Tools Automates Security
Technical terms such as 'security incident response tools' may sound uninteresting for some. But with thousands of data breaches existing every single day, it may be time for us to dig a little dipper to better understand the steps and solutions we should have to consider.
Even the world's most profitable companies can't run from hundreds of security threats, that's for sure. One of the biggest and most probably the most depressing challenges in cybersecurity world today is the growing number of security incidents. Thus, it is imperative to establish an advanced threat protection such as security incident response tools.
Most established security teams have realized that preventive approaches and steps to help prevent threats from coming through the networks won't work all the time. This is because cybercriminals have found easier entry points to access sensitive data. For instance, an employee can simply click on a link and can be redirected to another site where a piece of unidentified threat might be waiting to be picked out.
Security incident response tools, one of the most effective advanced threat protection solutions of today, is defined as a collection of techniques made to identify, prevent and respond to various security incidents. This type of technique is way effective compared to other threat protection solutions as it aims to minimize the impact on productivity while supporting rapid recovery.
Forms of Cybersecurity Attacks
Whether you're trying to cope up with the latest data breach you've found online or you're investigating an incident in your organizations, understanding some of the most common forms of cybersecurity attacks is essential. Below is a list of the most popular type of security incidents you might be interested in:
Malware Infection
Hackers love to use malware as the main entry point for illegal activities as it is the easiest and proven as the most effective technique to ever exist. This method includes a simple step of either opening an attachment or downloading a file.
Phishing Attack
If you think the process of hacking only involves opening an attachment or downloading a file, think again. It's only a matter of hours before hackers get into your most sensitive data. Usually, this form of cyber attack involves the use of fake accounts that may look like a legitimate one.
Denial-of-Service (DoS
During a denial-of-service attack, a website is flooded with more traffic than it was built to handle, making it inaccessible to its intended audience. Although most cases of DoS attacks do not result to theft, it can lessen productivity as it deprives users off the services they expected.
Where Most Types of Security Incidents Occur
External/removable device - one of the most common forms of attacks can be executed from removable devices such as CD or flash drive.
Email - probably the home to a lot of malware, email-based attacks can be executed via email message or through an attachment.
Web - a web attack happened either on an infectious website or a web-based application
Growing numbers of organizations facing targeted attacks on their networks increased over time. Malware developers have found their way to custom-designed attacks to adapt to standard defenses resulting to effective data encryption. Fortunately, advanced threat protection such as the one from Comodo now exists.
Detect and respond to cyber attacks, secure your organization with Comodo's advanced threat protection. It ensures to protect the users from different forms of Internet-based security attacks, To protect its users from all known and unknown security attacks, Comodo's advanced threat protection has been integrated to its Dome Suite.
Secure your organizations with Comodo's advanced threat protection, one of the most effective security solutions in the market today that offer security incident response tools. Embrace digital transformation, choose Comodo Antispam Gateway. Visit our website at https://enterprise.comodo.com/anti-spam-gateway/ and discover more about the most effective security incident response tools that suit your needs.
Download Get Free Trial Now!

|

Related Resources: