Improve Security with An Effective Data Breech Response Plan
Now more than ever, cyber crimes have become the world's biggest problem to ever exist. In an event of an incident, you must have a strong plan in place. An effective data Breech response plan, for instance, will allow you to get back on your knees and run as efficient as possible.
Insurance is something most businesses invest on but hope they never need. However, one way or an-other, at least one possible case of data Breech might occur. Although it may not be publicized and may not cause you a lot of money, there's no doubt it would an incident will happen. Small businesses are like-ly to be vulnerable to security Breech as they have very limited resources to invest in better security tools.
Improve security within your organization as you opt for an advanced threat protection such as an effec-tive data Breech response plan. Whether the company has 10 or 100,000 clients, opting for a great data Breech response plan is necessary. How your company responds to an incident can either make it or break it. Allow Comodo's advanced threat protection to help you achieve a strong overall security.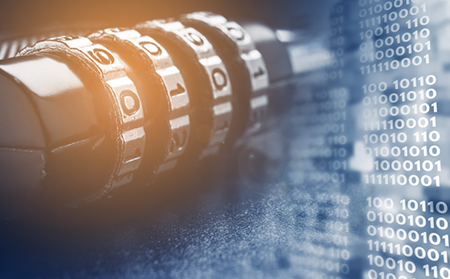 What is A Data Breech?
A data Breech refers to a security incident that occurs when an information is accessed without an author-ization. It happens when a hacker gets through a data source and successfully extracts sensitive files and data. As popular as it seemed to be, data Breeches can hurt both huge and small businesses as well as the consumers in hundreds of ways. Also, this security incident can damage lives and reputation and can re-sult in a loss of profit. To address this issue, it is best to opt for an advanced threat protection.
How Does A Data Breech Happen?
Truth must be told, cybercrime has become a profitable industry for hackers. Cybercriminals steal identi-ties to earn money either from compromising identities or from selling sensitive information. Data Breeches can occur because of these four common reasons:
Weak passwords Ever thought of your full name as your account password? You might wanna put away that idea. Weak passwords have become the easiest gateway for hackers as they are easier to guess. Whole words and phrases, for example, should not be used as an account password most especially for a corporate account.
System vulnerabilities In most cases, out-of-date software is more susceptible to security incidents as compared to more up-dated ones. System vulnerabilities can create a hole that gives an access to hackers to successfully steal sensitive data.
Downloads You and your employees can become a target of cybercriminals. A data Breech can occur once a user unin-tentionally downloads a virus or malware from a legitimate-looking browser or application.
Malware attacks One of the most common and most prolific methods of phishing is through email. Attackers use spam and phishing links to trick their victims into revealing sensitive information such as their bank details. Malware attacks through email usually happen as hackers use emails that may look like a content from a trusted source.
Why Need A Data Breech Response Plan?
You might be wondering, what exactly is a data Breech response plan? A data Breech response plan is an advanced threat protection tool intended o reduce the risk of a possible security incident and to mitigate the damage caused by a data Breech. This advanced threat protection tool is a framework which consists of roles and responsibilities for managing an effective response when a data Breech occurs.
What Should An Effective Data Breech Response Plan Cover?
You just learned about a data Breech that occurs within your organization. Whether an incident of a data Breech causes minimal to huge to a more serious effect to your company, it is best consider a more com-prehensive data Breech response plan. The more advanced the plan is, the stronger the ability to handle and mitigate damage caused by a data Breech.
Below are some of the most important aspects you plan should cover:
A clear definition of a data Breech and an explanation of what constitutes a data Breech
An effective strategy for assessing and managing a data Breech.
A reporting line of who needs to be informed as soon as a Breech occurs
A data Breech report
A post-Breech review to assess the effectiveness of a data Breech response plan
Choose Comodo's Advanced Threat Protection
As the digital world progresses, more and more of our sensitive information have been available on our computers, on our websites and on our emails. As a result, cyberattacks have grown tremendously. For-tunately, effective security tools to help manage security incidents such as a data Breech have also exist-ed.
Most commonly known for its containment technology, Comodo Antispam Gateway is the only cloud-based advanced threat protection that can offer an overall security protection for your company.
Comodo's advanced threat protection has been integrated on its Dome Suite to protect its users from various forms of Internet-based threats. Comodo Dome, the most advanced threat protection of today, consists of five powerful layers including a DNS filtering, Secure Web Gateway, Antispam, Data Loss Pre-vention and a Virtual Appliance Wall.
Improve your company's security and reputation. Choose Comodo Antispam gateway now. Visit our web-site at https://enterprise.comodo.com/anti-spam-gateway to find out more about advanced threat pro-tection.
Download Get Free Trial Now!

|

Related Resources: