Breach Detection: The Most Advanced Threat Protection of Today
We can all agree to the fact that daily security incidents have become part of today's digital norm. Hackers have gone way too far when it comes to the use of artificial intelligence to upgrade breach methods. Cybercriminals use various automated tools to control every public IP address range, network port, and network security defense to look for an entry point.
Despite the facts stated above, most organizations still depend on outdated, comparatively efficient techniques to secure their sensitive data. While these technologies offer protection against threats, most of them are only effective for incoming attacks. With the immense quantity of more complex malware existing today, stopping criminals from coming your way might be impossible. Thus, it is important to choose an advanced threat protection such as an effective breach detection system to improve corporate security.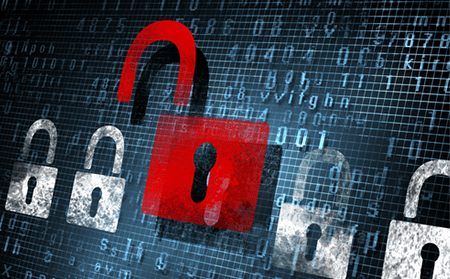 Truth Must Be Told, Prevention Is Not Enough
Among organizations with over an approximate number of 5,000 computers, over 90 percent have an active breach issue at any given time. The worse part is, these organizations may be a victim of a serious attack without them knowing it.
Winning a race, for instance, is simple. As long as you run faster than others, you'll win the game. The same goes for security in the past years. As long as your organization uses a better version of security tools, you are more likely to survive an attack as the company with weaker security protection will get hit first.
Before, hackers only used a "spray and pray" tactics which can be easily prevented by "signature-based" security solutions. These tools are able to identify and block suspicious code pattern before it can get to your network. However, as organizations have developed efficient security techniques, attackers also discovered more effective techniques. They started using zero-day threats which allow them to carefully plot each and every attack. Thus, making average protections ineffective.
Why Choose An Advanced Threat Protection Solution?
Even world-renowned organizations can't anticipate an attack. Most especially on this day and age where a new breed of powerful threats are born. The term advanced threat protection speaks for itself. Advanced threat protection offers real-time defense against all forms of threats. Also, this security tool uses rich reporting and URL trace capabilities which allow users to understand which type of attack you're dealing with and how to properly respond to it.
The Importance of An Effective Breach Detection System
Breach detection systems (BDS) refer to a category of advanced threat protection solutions that consists of applications and security devices. These security tools are made to detect any forms of malware inside a network after an incident of a breach has occurred.
This type of advanced threat protection solution is a powerful tool against a variety of advanced threat, specifically unidentified ones. Compared to average security devices such as antivirus and a firewall which are both effective for incoming attacks, breach detection system works on suspicious activity that occurs within a network it protects. To determine a possible breach, this type of advanced threat protection solution works by differing combinations of traffic analysis, heuristics, risk assessment, data policy understanding, safe traffic and violation reporting.
What To Do In An Event of Security Breach?
Data breaches may sound like a huge problem, well they are. Although security breaches may vary depending on their impact, most cases result to minimal to a more significant effect on the victims. While some may suffer only from the loss of data records, others can actually lose everything including profit and reputation, Below are some of the most common steps you might want to consider when an event of security breach occurs:
1. Evaluate the impact of a breach
1. Analyze and reconstruct security parameters
2. Start investigating the cause
3. Focus on weak areas
4. Educate your employees
5. Check for any legal implications
Choose Comodo's Advanced Threat protection
The existence of security breaches can create significant damages to your organization, but with planning things ahead, possible harm can be avoided. A breach detection system, one of the most advanced threat protection solutions of today, is crucial to improving security against threats.
Thankfully, security vendors such as Comodo offers unique and advanced threat protection solutions such as a breach detection system. Consider Comodo's advanced threat protection, try the most effective breach detection today!
You may not stop a breach, but you can spot it. Make sure to detect any form of security attacks before they reach you. Choose Comodo's advanced threat protection now! For more details, visit our website at https://enterprise.comodo.com/anti-spam-gateway to know more about Comodo Antispam Gateway.
GET FREE TRIAL

|

Start Your 30-Day Free Trial Now