The Best Spam Software for Outlook Is Here: Comodo Antispam Gateway
Email has become the top choice for most people among all the communication mediums across the globe. In fact, it has created a huge impact even in the local and international business setting, However, with email being a free-form communication especially for the sender, it has become the most favored entry point for unsolicited commercial emails known as spam.
Annoying junk mails consist of a wide variety of advertisements for accommodation discounts, financial services, pornography, and even drugs. Today, spamming isn't just about advertising, it can also be part of a political, religious or worse, criminal activities. Outlook, for instance, can be a possible target of cybercriminals. Hence, it is best to choose the best spam software for Outlook.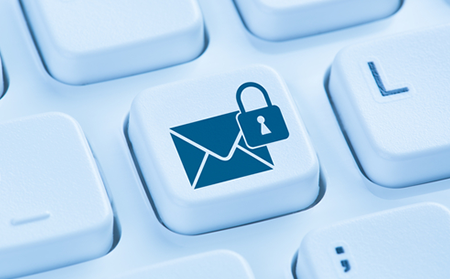 Junk Email Filter Lists in Outlook
When it comes to spam, we all share the same goal - to get rid of them, all of them! To address the issue of spamming, Microsoft created Outlook Junk Email Filter which helps users prevent spam by moving them to the Junk Email folder. To make things even better, Outlook features the Junk Email Filter Lists which allow users to control and customize what they considered as spam. To know more about this feature, here's a rundown of Junk Email Filter Lists in Outlook:
Safe Senders List. These are people or domains you want to receive messages from. Names under this list will never appear as junk email regardless of the email's content.
Safe Recipients List. These are users that you don't want to block. Safe recipients list usually consists of groups that you're a part of. Same as the rule for safe senders list, messages under the safe recipients list are never kept in your Junk Email folder.
Blocked Senders List. To block any messages from a particular person, simply add their email address to the blocked senders list. This list instantly moves messages from the blocked senders list to the junk mail regardless of the content. Note that the blocked senders list is only limited to 500 email senders.
Blocked Top-Level Domains List. Outlook allows users to block unwanted messages from a specific region or country. Simply add the country code to the blocked top-level domains list.
Choosing the Best Spam Software for Outlook
Security for email should be viewed as essential as other aspects of an organization. True enough, most valuable data and sensitive transactions of either small or huge names in the business industry are often stored within a company's email infrastructure. Thus, investing in the best spam software for Outlook should always be on top of your priorities.
Despite the purpose it serves, email is often the least protected application in most industries. With it being the most popular global communication tool to ever exist, email remains to be highly susceptible to all forms of security attacks. This is because mail is transferred over the internet without encryption, making it an easy target for cybercriminals. This only shows that choosing the best spam software for Outlook is clearly a necessity.
Comodo Anti Spam Gateway, the best spam software for Outlook is a multi-tier anti spam solution for fighting junk mails. Such best spam software for Outlook is powered by impressive security solutions that make it earn the spot as one of the best in the IT industry. Among the special features of Comodo Anti Spam Gateway is the enterprise email surveillance system. It comprises two effective technologies: Valkyrie and Containment. The combination of these two technologies ensures that corporate emails remain free from spam and other possible attacks while maintaining user's productivity at the same time.
Valkyrie Cloud-based File Analysis is a file verdict system that conducts quick analysis emails within 45 seconds. Results from this analysis can provide a warning for users against suspected malware attacks that are not detected by basic security products such as an anti-virus.
Patented Containment Technology protects a system against possible threats by running an attachment in the Comodo container to analyze whether it is safe or not. Comodo's containment technology allows the user to run the file but prevents it from accessing the user's resources so that damages can be avoided.
Compared to an entry-level anti spam solution in the market, there's no doubt, Comodo Anti Spam gateway is the best spam software for Outlook. Know more about the services and features of Comodo Anti Spam Gateway by visiting our website or by clicking here for free trial. Choose the best spam software for Outlook, choose Comodo Anti Spam Gateway now!
Free Trial

|