Choosing the Best Spam Remover Software for Your Business
Ever felt the need for the best spam remover software for your business? If so, this article is for you. The use of email for day-to-day business transactions has become widely popular across the globe. This is because email, being the most effective communication too; to ever exist, has provided nothing but efficiency and convenience. However, as the medium becomes highly in-demand, criminals have found their way to get their fair share of profit. Thus, the existence of email spam.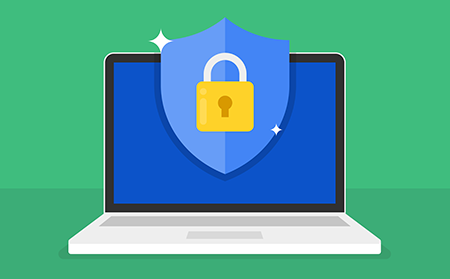 How Does An Anti Spam Remover Software Works?
ISPs
Common anti spam protection for regular computers starts with an Internet Service Provider also known as ISP. Internet Service Providers such as Cox Cable and AT&T use sophisticated software on their email server to prevent spam attacks. Although most ISPs provide anti spam software on top of their service, it's not as strong and as secure as you need it to be. This is where the need for an individual anti spam software comes in.
Content filtering
One of the most common filtering techniques, content filtering works by blocking emails that contain 'spammy' words. An anti spam software that uses content filtering an email subject line or the content body to look for words or terms that may be used by spammers. The best spam remover software not only does an exceptional job of blocking emails with 'spammy' words, it also alters the spelling of these terms and uses other methods to prevent spam from reaching a user's inbox.
Bayesian filtering
This spam filtering technique is a more complex approach used for analyzing spam. Bayesian filtering works by calculating the probability of a suspected spam email. The message will then be tagged as spam once the level of probability exceeds a threshold.
What Makes the Best Spam Remover Software?
An anti spam software is designed for one specific reason - to combat any form of sophisticated attacks. To ensure you're about to choose the best among the spam software removers in the market, we've listed some of the best features that make the best spam remover software:
Automatic filter updates
Custom filters
Quarantined emails
Monitoring of multiple accounts
Whitelisting and blacklisting
The Best Anti Spam Remover Software in the Market
One should know that spamming is indeed, a multi-billion business, thus, it's safe to conclude that it may not disappear anytime soon. Because spamming creates such a profitable industry, spammers continue to develop sophisticated techniques to make successful attacks. Although spamming has been in the business for quite some time now, no anti spam solution has yet to solve the entire spamming issue. However, it is still best to employ a good anti spam solution for an extra layer of protection.
Most anti spam filtering solutions are deployed in three different ways: on-premise appliance, software installed on PCs or can be hosted in the cloud. Among these three options, a cloud-based anti spam filtering such as that of Comodo can be your best option.
One of the many benefits of using a cloud-based anti spam software is its flexible pricing. Many businesses opt for a cloud-based spam protection because of its affordability. Most cloud-based solutions cost less because they are available on a subscription basis. Also, this option gives you the freedom to choose the features you want to use while saving money on restored bandwidth due to unwanted traffic caused by spam.
Choose Comodo Antispam Gateway: The Best Spam Remover Software Today
Research shows that over 70% of emails received by an organization is considered unsolicited while almost 80% of corporate malware infections come from phishing emails and infected attachments. Why let spam destroy your company's reputation? This is where the need for the best spam remover software such as Comodo Antispam Gateway comes into play.
Comodo Antispam Gateway is a cloud-based anti spam filtering solution that forms a pre-perimeter defense to detect and prevent sophisticated attacks such as spam, phishing emails and infected attachments from reaching your inbox and destroying your entire network. By employing the best anti spam software like Comodo, exposure to fraud, data theft and other possible criminal activities can be avoided.
The best spam remover software from Comodo uses multi-layered filtering to ensure industry leading accuracy rates. Improve employee productivity as Comodo Antispam Gateway restores bandwidth lost to unwanted traffic.
What are you waiting for? Secure your organization' with the best spam remover software from Comodo. Choose Comodo Antispam Gateway and see the difference. Visit our website today at https://enterprise.comodo.com/anti-spam-gateway for more details or click here to sign up for free!
Free Trial

|