What's in? The Best Free Anti Spam Software for Outlook
You may not know it but Microsoft Outlook has it all. It does an excellent job of organizing not just your emails but also your contacts, tasks, and calendars. With having an email account, planning your agenda for an entire week or even your to-do-list for the whole month is now possible, thanks to Microsoft Outlook! However, as this email management software becomes more popular for individuals and businesses, it becomes more susceptible to threats such as spam. Thus, the need for the best free anti spam software for Outlook.
Get to Know More About Microsoft Outlook
Originally, Outlook was only available as an add-on to one of Microsoft's services known as the Microsoft Exchange Server. Come Office 97, Outlook became available for public use. As it made its release, Outlook had phased out Schedule Plus. Most importantly, it offers users a whole lot of new experience. Not only it lets users receive and send emails, but it also allows them to set appointments, track their calendars, check their to-do-list and tasks all in one effective software.
Since then, Outlook has been considered as Microsoft Office's Personal Information Manager (PIM) application. Most large organizations usually opt to connect Outlook to an Exchange server which allows multiple users to share calendars, contacts and even personal messages for better productivity and collaboration.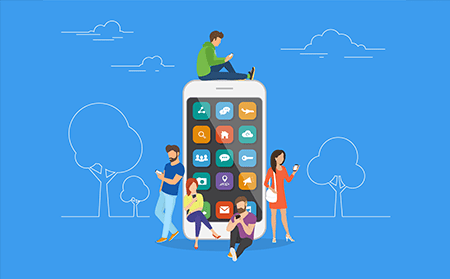 Microsoft Outlook: the Key to Better Email Management
All businesses regardless of the products they offer, the state they are located at or the ethics they believed in, share one common goal, that is, to maintain a reputable image. However, the validity of your brand depends not just on a single factor but also on things you may not even know. This is where you will need the best free anti spam software for Outlook.
Imagine this, you are about to purchase a certain product from a particular brand, a confirmation from the said brand was sent to your email. You noticed that the company didn't have a domain-based email. Instead of a custom domain name, the company uses @gmail.com in its end, how would you feel about it? Wouldn't it affect the overall credibility of the company? Perhaps, you might think that the message sent to you is somehow a spam. This incident can possibly affect your decision as a customer.
Still looking for more reasons why Outlook is best for your business? We've curated a list of some of the key features of Microsoft Outlook to help you decide:
EMAIL
While Outlook's key features involve communication in various ways, the primary way is of course, through email. As it was first introduced, Outlook was designed as a simple yet effective email client, not as a full PIM app we are currently enjoying today. As of now, Outlook allows various such as inserting attachments and customizing themes and background. Make the most out of the email management feature by investing in the best free anti spam software for Outlook.
CONTACTS
The address function book available in Outlook offers space for users to add personal information to their contacts. Details such as birthdays, phone numbers, email addresses, and even photos can be added to the user's contact list. Additionally, Outlook allows users to integrate the said contact list to Outlook's email function.
Ever wonder how to protect your contacts against phishing? You might want to try the best free anti spam software for Outlook.
CALENDAR
Alongside its email and contact management features, Outlook also offers an excellent calendar application. Users can now track their schedule by appointments and events on the Outlook calendar. Also, this calendar element can be used effectively for monitoring special events, especially when used with alerts and notifications.
Why Choose the Best Free Anti Spam Software for Outlook
As Outlook became known globally, it then became a target of threats such as spam. Although Microsoft has built multiple spam filters to address these issues, it is still best to choose the best free anti spam software for Outlook to save and protect your files from possible cyber attacks.
Office 365 created two different filter techniques namely connection filtering and spam filtering. Connection filtering monitors the reputation of the sender before allowing the message to get through while spam filtering works by checking message characteristics with spam.
You have the power to stop spam and other threats before they can even get to you. Opt for the best free anti spam software for Outlook.
Comodo Anti Spam Gateway: The Best Free Anti Spam Software for Outlook
The best free anti spam software for Outlook helps reduce the impact of possible threats that might get through your computer. An anti-spam is integrated with the user's email system and the internet service providers. Additionally, the best free anti spam software for Outlook work based on two different methods: statistical and heuristics algorithms. It also follows a set of protocols to properly identify suspicious emails that might have harmful links.
Comodo Anti-Spam Gateway, one of the best free anti spam software for Outlook is the only effective solution that can address an unknown file which in the end can be a malware. With its cloud-based anti-spam protection, Comodo Anti-Spam Gateway is the best free anti spam software for Outlook.
Ensure the safety of your company, outsmart spammers, choose the best free anti spam software for Outlook. Choose Comodo Anti-Spam Gateway now!
Download Get Free Trial Now!

|

Related Resources: