Up Your Business Game, Invest on the Best Free Anti Spam Program
Have you ever felt like running away from all the spam emails you are receiving every single day? You're not alone and you'll never be. According to the website Spam Laws, spam makes up an overwhelming number of 14.5 million messages globally per day, this amounts to 45% of all emails. With that said, investing in the best free anti-spam program should be every business owner's top priority.
We can all agree that email has helped us in so many ways. Sending emails started out as an easy way to reach our loved ones until it becomes an essential part of major business transactions. This innovation has immediately increased the speed of global communication. Thus, it made an undeniable impact on the world's economy.
As the use of emails becomes apparent, thousands of vulnerabilities such as spam grows into a more serious threat. From a simple junk mail, spam evolved into grave techniques causing businesses to lose thousands and even millions.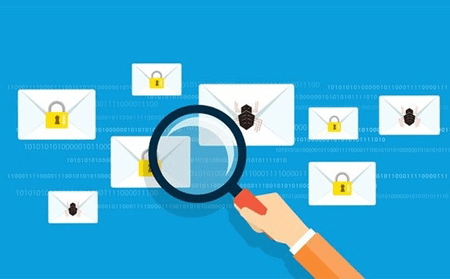 The Best Free Anti Spam Program for Your Business
No one wants to see spam emails. In fact, you actually don't need it. Spam and other unwanted emails are just usually techniques used by most telemarketing agencies to sell products or services that are unlikely connected to your business. So why bother? These types of emails are made to rob people's time and productivity.
Whether you own a startup business or a large enterprise, time is indeed, gold. According to a survey by GFI Software, 68% of organizations have said that at least one spam-related incident has caused their day-to-day business transactions to be disrupted or completely stopped.
Thankfully, ways to combat spam and other types of threats have been created. Below is a list of three major reasons why investing on the best free anti spam program is essential to your business:
Connecting to Exchange server:
It improves time management and increases productivity
Spam can affect an employee's productivity by simply existing on the inbox section. This is because sorting through all the emails and picking whether which of these emails are legitimate might take a lot of time. In addition to this, removal of massive emails can also bring a serious problem to your business as the risk of disposing of legitimate ones is always possible.
It protects your business from phishing attacksThe key purpose of an anti spam is to block spam from reaching your company's screens. Unfortunately, an employee can unintentionally click through a legitimate looking link and might be asked to download some malicious content such as a "cookie.' Once a cookie is downloaded, it will be easier for spammers to forward new sets of spam emails in the future. Also, it can collect information from your computer and send it back to the person who sent the cookie. Thus, creating a breach on your system.
It allows auditing and archiving of emails
Auditing and archiving emails are just two of the most important features of an anti spam solution. Auditing gives you an overall control for both the incoming and outgoing mails while archiving gives you the freedom to keep emails over a period of time.
How an Anti Spam Filter Works?
An anti spam filter works with programs such as Windows Mail, Microsoft Outlook and Mozilla Thunderbird. It involves a technique of filtering emails that you access through the use of a browser like Yahoo and Google, to name a few.
The default settings of today's best free anti spam program instantly protect your business from security threats such as phishing.
Choosing the Best Free Anti Spam Program
Step up your business game and invest on Comodo Anti Spam Gateway, one of the best free anti spam program in the market today. Known for its cloud-based email anti spam protection, Comodo Anti Spam offers world class protection for your corporate mail servers.
Comodo Anti Spam Gateway is an advanced email filtering solution curated to save employees from unwanted emails and phishing attacks. It is ideally suited for small to midsize businesses.
Anti spam protection for incoming and outgoing calls
Enhances the productivity of both the employees and servers
Whitelist and blacklist senders and receivers
Archive incoming mails
Containment technology
Valkyrie file verdict system
Believe us when we say no other anti spam solution does an excellent job of restoring productivity while protecting your company against security threats all at the same time. Choose the best free anti spam program, choose Comodo Anti Spam Gateway now!
GET FREE TRIAL

|

Start Your 30-Day Free Trial Now
Related Resources: