Apple's Default Response Against Spam
The magnitude of the Spam email problem has introduced a new dimension to the use of email: the spam filter. While the reduced flow of spam email into a user's inbox is generally welcomed, the existence of false positives often necessitates the user manually double-checking filtered messages; this reality somewhat counteracts the assistance the filter delivers. The effectiveness of spam filters to improve user productivity is ultimately limited by the extent to which users must manually review filtered messages for false positives.
In general, spam is used to advertise different kinds of goods and services, and the percentage of advertisements dedicated to particular kinds of goods or services changes over time. Quite often spam serves the needs of online frauds. A special case of spamming activity is phishing, namely hunting for sensitive information like user passwords, credit card numbers, etc. by imitating official requests from a trusted authority, such as banks, server administration or service providers. In this article, we discuss how to use the anti spam in the Apple MacOS operating system.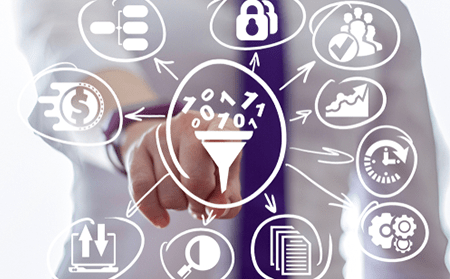 Using the Anti Spam Filter using Apple Mail App
Apple's Mail application ships with an embedded capability that uses latent semantic analysis. Mail's filtering is not something that Apple actively promotes, it is a working feature but far from perfect. The Junk Mail feature is a low-key system, but it works well. The Junk Mail feature is a low-key system, but it works well.
Here's how to turn on Mail's spam filtering:
1. Open Apple's Mail application. You'll find it in the Applications folder.

2. From the Mail menu, select Preferences. Click Junk Mail.

3. Select the Enable junk mail filtering check box. We strongly suggest that you leave junk mail in Training mode (leave it in my Inbox, but indicate it is junk mail.), at least for a couple of days, while you're starting out. Leave the next three check boxes selected none of those people should be sending you spam.

4. Apple Mail can use be used to determine whether an email message is spam or benign. If your internet service provider tags email messages, check the last box (Trust junk mail headers set by my Internet Service Provider).

5. Apple also set advanced mail rules for spam, click the Advanced button. This is only for experienced users hence not typically recommend for newbies. It is for experienced users comfortable of using Apple Mail App for quite a while.

6. Close Mail's Preferences. Mail will start looking for junk mail the next time you receive email. Messages that Mail thinks are spam are in brown text.

7. If you receive spam messages that Mail doesn't recognize as junk, you can tell it that the message is spam. Simply select the message and click the Junk button on Mail's toolbar. Mail will mark the message as junk and learn from its mistake. When Mail marks valid email messages as junk, click the Not Junk button on Mail's toolbar. After a couple of days, you should notice that Mail is increasingly accurate at identifying spam.

8. Training mode is recommended for use for a week or two but can be disabled as soon as the user gets comfortable of using the Mail App. To disable the training mode, open Mail's Preferences and select Automatic. From now on, Mail will automatically put spam into the Junk folder on the sidebar. You can occasionally glance at the email messages in that folder to make sure Mail is filtering out spam and not valid email messages.
Quarantine is an auxiliary feature of the best anti spam for mac. This is an effective technique used by the best anti spam for mac for blocking spam from spammers who use a fake return address. Spammers use such fake addresses so that the spam cannot be traced back to them. To determine if a from address is valid, the system does a lookup on the domain that is used in the from address. Depending on the scan signature of the best anti spam for mac, the spam email may not have a valid DNS MX record, then senders address is not valid and that email is labeled as spam.
Comodo Anti Spam Gateway is best anti spam for mac featuring a multi-tier system for fighting junk emails. Depending upon the requirement of the enterprise, Comodo Anti Spam Gateway is a business-class best anti spam for mac, which can be entirely cloud-based. Hosted in the cloud, but connected to your mail server or a hardware appliance located in your own office network itself. Such best anti spam for mac prevents delays from email sending and receiving. This is in contrast to a software-based tools software for Outlook that runs on the mail server that interferes with the operation of the latter in real time.
Powered by a real-time cloud-infrastructure best anti spam for mac and threat detection system named Valkyrie. It filters emails and categorizes them as spam or not according to the real time signature system of Comodo. It is an all-in-one best anti spam for mac app solution incomparable to the default basic non-best anti spam for mac system that comes with the email clients.
Comodo Dome Anti Spam engine enables system administrators to confidently allow users opening email attachments without worry that it may contain a malicious payload. As a commercial product, Comodo offers a world-class best anti spam for mac under reasonable price and very competitive against any possible release of anti spam server open source in the future. As a hardware solution, Comodo's best anti spam for mac has a big advantage versus other anti spam platforms. Software will still bog down the hardware, one of the weaknesses of the competition vs the best anti spam for mac.
Comodo Anti Spam Gateway's best anti spam for mac engine runs as a hosted service, not comparable to other anti spam solution. The best anti spam for mac offered by Comodo does not add needless adverts which slow down the user's PC. Comodo Anti Spam Gateway system isolates people from contacting dangerous content and prevents the people layer from being the most vulnerable layer in a company's best anti spam for mac system. The best anti spam for mac system runs independently from the workstations. It does not waste the limited computing resources resembling the best anti spam for mac with a questionable quality.
FREE TRIAL

|

Start Your 30-Day Free Trial Now
Better than an entry-level free tool the best anti spam for mac of Comodo® Anti Spam Gateway quarantines suspicious attachments, an effective guard algorithm. Enabling users to confidently open and access email attachments, as they are protected by the best anti spam for mac as Comodo guards system scans the emails in the background for malicious contents that may harm your computer and the corporate network.
Start your free trial of Comodo Anti Spam Gateway today!