Best Anti-spam for Android
New forms of electronic communications have emerged in the last decade. Services with new functionalities such as Bluetooth, WLAN, localization, music, camera, and video can be used with smartphones which was seen the light of the day way back 2007, exactly eleven years ago. Data services with a connection to a network such as the Internet are especially plentiful, a big business for telephone companies. This trend opened the virtual can of worms, where opportunities and risks are multiplied.
Advances also bringing new challenges for information security management. Mobile services include security threats, and they should be taken seriously. However, security threats should not be considered a barrier to the development and deployment of new services, firms may use possibility of virus infection not to allow BYOD (Bring Your Own Device) in the office. The security threats should be analyzed and solutions found in the early stages of the service development process, this is typically done by a carefully planned penetration testing. Good state-of-the-art methods and solutions applicable to the mobile environment are already in existence, including data forensics.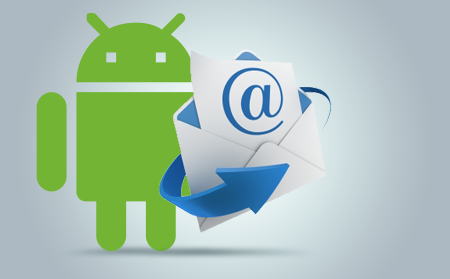 The Mobile Security Challenges Today, Revealed
The threats found are categorized as mobile network, mobile device, convergence, authentication and payment threats, and service development threats. The major threats from this perspective are.
Risks to user privacy, especially in the process of authentication
The stakeholder's lack of enough know-how on how to handle the platforms, hence their effects to the organization.
The small number of competing operating systems in the mobile space, we are only down with Android and iOS, as Microsoft pulled-out their Windows PhoneOS from the market.
The growth of piracy of apps in the mobile platforms.
Security threats that comes with the software itself that were not discovered early enough, AKA zero-day exploits.
In addition, the following are seen as potential threats:
Doubts about the reliability of mobile payment services, compared to established instruments like credit cards and debit cards.
Mobile devices taken over by unauthorized malware apps that were downloaded outside the official App Store.
The lack of knowledge of support groups on how to keep company-supplied mobile devices to be regularly updated.
The quick embrace of new products and services without careful planning. The invite of sudden changes without an efficient change management, which opens the system to unknown exploits brought about by new devices.
Those in IT who refuse to learn and adapt with changing technological landscape. Pretending to follow the "if it ain't broke, don't fix it" mantra for as long as possible until their organizations becomes a victim of a devastating security breach.
iOS and Android devices running on their own without adequate protection.
As Android is the most common smart device in the market, the use of an all-in-one best anti spam for android is necessary. A common problem in service development is the lack of security awareness and know-how to advocate continues improvement in the process, hence the installation of best anti spam for android is often ignored. This is partly due to the fact that real threats are dependent on the service to be developed, for a new platform developed, a new family of exploits can be introduced. As android's becomes the OS installed in the most number of devices on the planet, best anti spam for android is necessary to prevent malware and junk mails from further spreading. A requirement for comprehensive information security management is necessary, paired with the best anti spam for android for a strong preventive measure against corporate security breaches, as BYOD continues to become more popular as time progresses.
Risk management and lifecycle management for the best anti spam for android are essential in the information security management, as an outdated scanner due to the indecisiveness of some corporate leaders renders the corporate networks and computers insecure. It is important to realize when risks without the best anti spam for android can come true, especially if decisions continue to ignore the evidence presented to them. In order to include the whole value net of the best anti spam for android to be realized in the security management, it is important to analyze subcontractors processes. Most especially the testing for quality and robustness of the mobile service well in advance.
Powered by a real-time cloud-infrastructure best anti spam for android and threat detection system named Valkyrie. It filters emails and categorizes them as spam or not according to the real time signature system of Comodo. It is an all-in-one best anti spam for android app solution incomparable to the default basic non-best anti spam for android system that comes with the email clients. The best anti spam for android system runs independently from the workstations. It does not waste the limited computing resources resembling the best anti spam for android with a questionable quality.
FREE TRIAL

|

Start Your 30-Day Free Trial Now
Comodo Dome Anti Spam engine enables system administrators to confidently allow users opening email attachments without worry that it may contain a malicious payload. As a commercial product, Comodo offers a world-class best anti spam for android under reasonable price and very competitive against any possible release of anti spam server open source in the future. As a hardware solution, Comodo's best anti spam for android has a big advantage versus other anti spam platforms. Software will still bog down the hardware, one of the weaknesses of the competition vs the best anti spam for android. Start your free trial of Comodo Anti Spam Gateway today!