Best Anti spam App for Android
Android Email (Exchange) Setup
Android is a very flexible mobile operating system. It has featured Exchange-server support since Android 2.2 Froyo out-of-the-box. This, in turn, enables mobile users to connect with their corporate email systems without installing a 3rd party app, enabling corporate email access natively on Android.
There are two ways to connect to Exchange server using an Android device, by taking advantage of Microsoft Activesync.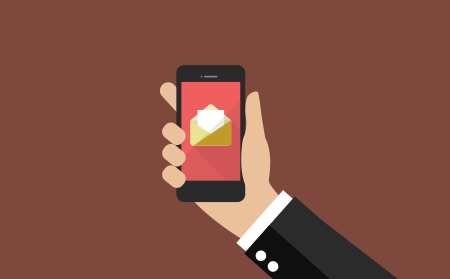 Android, Exchange Server and Email Security
Connecting to Exchange server:
Open the App Drawer button. Locate the Mail application in the list and tap it. The Mail application will open and the Choose a mail provider screen will appear. Or with some devices, Select Menu, then Settings, then Accounts & Sync, then Add Account.
Tap the Microsoft Exchange ActiveSync or Corporate Sync option. The Set up Exchange ActiveSync account page will appear. Warning! In many cases with old versions of Android, only one Microsoft Exchange account can be configured per device so adding an email account may overwrite and erase any existing Exchange server account that you are already using. Android 2.3 and newer devices may be able to support more than one Exchange ActiveSync account.
Tap the Manual setup button. The screen will change to show the manual setup options.
Enter the following information:

Email address: enter user's email address - Username@domainname.extension
Server address field:
For Office 365 webmail - enter: m.outlook.com
Or Office Outlook email enter: mail.domain name.extension
Domain or Domain/Username: This varies depending on the Android version.

Generally, try typing the assigned full email address in this box. If Domain and Username are separate text boxes in their version of Android, leave the Domain box empty and type their full email address in the Username box. On some versions of Android, you need to use the domain\username format:

The username is the user's full email address.
Username field, enter: her username@domainname.extension (the full email address is required)
Password field, enter: her password as provided by the IT team
Ensure that the "This server requires an encrypted SSL connection" checkbox is checked.
Check Accept all SSL certificates (if seen)

Tap the Next button. The Verifying account information screen will appear.
Please be patient as it may take several minutes to verify user's information. After it has finished, the Synchronize data screen will appear.
Select which items you would like to sync by checking or unchecking the appropriate check boxes.
At the bottom, tap the Finish setup button
For the corporate system admins that are dealing with the ever growing need to allow BYOD (Bring Your Own Devices) in their offices, the use of a 3rd party anti spam system is necessary. There is no such thing as the best anti spam app for android, it will just use whatever anti spam solution provided by the network. The best anti spam app for android are usually 3rd party services, which filters emails for spam even before junk emails reaches the mailbox of users.
What is the best anti spam app for android?
The best anti spam app for android is supplied by Comodo, a world renowned name in IT security and privacy. Comodo Anti Spam Gateway protects the end-users; email regardless of the platform they are using, which can either be a desktop OS or a mobile OS such as Android.
Are user's devices be negatively affected by the overhead of the best anti spam app for android?
The Android user will not be able to tell if Comodo Anti Spam Gateway is running or not as it is transparent to the user. The best anti spam app for android runs in the background and never bother the end-user's device.
What makes Comodo's Anti Spam Gateway the best anti spam app for android?
Comodo Anti Spam Gateway runs stealthily in the background since it is a online service that runs alongside the mail server. Comodo Anti Spam Gateway uses heuristics designed for best anti spam app for android used for scanning of emails, it installs a special filter for those still suspiciously behaving file attachments.
My network is large, with desktop, laptops, smartphones and tablet clients. Will best anti spam app for android work?
Through its simplicity, while being flexible, the Comodo Anti Spam Gateway device scales with different sized networks, the best app for android. It is the prolific solution for filtering spam, as it is powered by the cloud-based Valkyrie system which analyzes an email if it contains malicious contents or not.
The enterprise can use the best app for which due to the cross-platform support of MS Outlook can extend its coverage for the mobile device users. This is regardless of the computing device the employees are using, both PCs and Android mobile devices are covered by the best app for android. Once deployed in the network, best app for android strictly scans email traffic and protects the network from malicious emails on-the-fly and best app for android's operation is transparent from the employees.
FREE TRIAL

|

Start Your 30-Day Free Trial Now
Try Comodo Anti Spam Gateway today to experience world-class threat prevention system, the best anti spam app for android with non-complicated anti spam capability unmatched by any anti spam app for Android on the market today.
Related Resources: