Comodo Antispam: Your Proactive Antispam Technology
Is it safe to say that you are searching for the best antispam in the market? On the off chance that you are in the market for an antispam solution, look no further on the grounds that Comodo Anti Spam is the application you're searching for. Comodo Anti Spam gives a multi-layered and powerful assurance for your email accounts and your PC.
Comodo Anti spam contains the best antispam protection for PCs and here are the reasons why you have to introduce this to you: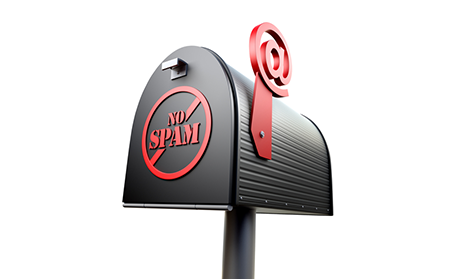 Since Comodo Anti spam is a cloud-based application, the majority of the preparing is done on the cloud servers. The application has a light impression on framework assets and works discreetly out of sight while giving antispam assurance. Beside its moderately light touch, Comodo Anti spam likewise scales effortlessly and can include more gadgets and more clients to its system when you need it.
Comodo Anti Spam has an intense antispam security on account of Comodo Anti Spam Labs and their consistent research on malware and spammers. This work educates and refreshes the boycotts and the whitelists behind Comodo Anti Spam. Due to this quick refresh, spammers and malware engineers don't have room schedule-wise to misuse vulnerabilities in the framework.
Beside the customary anti spam configuration, Comodo Antispam utilizes notoriety appraisals by human cybersecurity researchers, keeping in mind the end goal to give a human component to its anti spam systems. This enables the anti spam programming to square messages originating from Internet specialists and check against its own parameters. This extra component of human audits provide more anti spam assurance through the system that utilizes Comodo Antispam.
By incorporating human researchers into the mix, Comodo's anti spam tool is a genuinely robust platform. With the addition of AI, the application cleverly finds out about pernicious applications and how they work each and every time the application experiences another one. This outcomes in more tightly and more tight security over every one of the gadgets in the system.
Comodo Anti Spam also functions effectively as a layer alongside other products in Comodo's security suite. Comodo's control innovation locks connections and documents and allows them keep running in a protected domain inside the PC. By executing the document inside this holder, the Valkyrie framework checks whether the program or connection is noxious and after that apropos quarantines it in the event that it is malevolent. And after that Comodo Antivirus tidies up these noxious applications and files the messages.
Beside these tech, Comodo Antispam utilizes Comodo's Valkyrie File Verdict System. This advanced threat scanner makes a decision about the odds that a specific document is an infection waiting to happen through examination of its segments. It can tell regardless of whether something is malevolent regardless of whether it's only a string and not in any case a full program. This halts the risk from developing in any way and how this specific anti spam highlight to give propelled danger insurance than different arrangements in the market.
These features truly demonstrate why Comodo Anti Spam is the best antispam. Because of these arrangement of anti spam feature, your Apple PC a battle off spam notwithstanding when its tech is getting more seasoned. Download Comodo Anti Spam today and see the distinction it makes in your inbox. You can likewise converse with one of our agents in the event that you need to discover how Comodo Anti Spam can enable your undertaking to fight off spam and increment efficiency in your association.
Better than an entry-stage free anti spam solutions, Comodo® Anti Spam quarantines suspicious attachments. enabling users to hopefully open and access email attachments, as Comodo Anti Spam scans the emails within the server for malicious contents that may damage your PC and the company network. depending upon the requirement of the enterprise, Comodo Anti spam Gateway is the first-rate anti spam software which is completely cloud-based. Comodo Anti junk mail Gateway is hooked up in your mail server or a hardware appliance positioned on your very own office community itself.
When you're considering an anti spam solution, consider Comodo Dome Anti spam. It's a remote antispam software, which runs stealthily within the server and filters junk mail transparently for the users. It runs alongside the organization's mail server, saving the limited system resources of the latter. Comodo Anti Spam makes use of heuristics scanning of emails, it installs a unique filter out for those nonetheless suspiciously behaving file attachments.
FREE TRIAL

|

Start Your 30-Day Free Trial Now
Try Comodo Antispam today. Please get in touch with one of our representatives to receive your free trial.
Related Resources: