Japan's Anti Spam Law in the Nutshell
Just like Singapore and Canada, Japan is also one of the highly industrialized countries with an elaborate and modern Anti Spam Law, which help lessen the instances of spam to both businesses and individuals. The law which was first created in 2002, duly amended to cover more items in 2005 and 2008, respectively. It helps lessen the actual spam, less than 30% in 2004 since its initial implementation in 2002, which in Japan 90% of junk emails are offering matchmaking and online dating services. Known in Japan as the Law Concerning the Proper Transmission of Specified Electronic Mail, with the goal of "curtailing Japan's continuing spam problem."
The 2008 Amendment clarified that the law is "applicable to any sender who sends commercial email to recipients in Japan, regardless of where the senders are location.". This widens the net coverage, as individual foreigners and foreign companies engaging with spam will also be held liable under the Japan Anti Spam Law, even if they are not originating from Japan.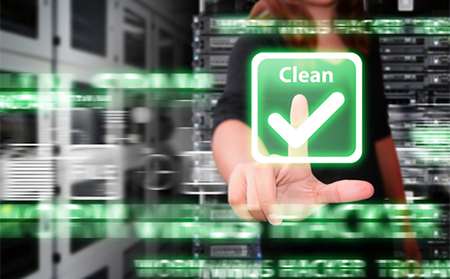 The following additions and changes are promulgated in the 2008 Amendment that sought to strengthen the law:
Direct Quote from the Law:
Previously, the law provided for substantial categories of commercial email that were exempt from its rules. These exemptions no longer exist.
Before the amendments, the law established an "opt-out" regime, much like the U.S.'s CAN-SPAM Act. Japan has decided that this framework is insufficient to curtail unwanted spam and has switched to an "opt-in" regime where recipients must affirmatively agree to receive commercial email before Senders can send it.
Fines for violating the law or relevant regulations have been substantially increased.
The biggest change from the New Japanese Law (2008) compared to the 2005 version is the "opt-in" requirement. Commercial email can only be distributed if the recipient is one of the following (Direct Quote from the Law):
Individuals who have notified the Sender in advance that they request or agree to receive commercial email;
Individuals who have provided the Sender with their own email addresses;
Individuals who have a pre-existing business relationship with the Sender; and
Individuals (limited to those engaged in for-profit activities) or groups that publicly announce their own email addresses.
The New opt-in requirement also includes special provisions that govern on how the sender can lawfully comply with the regulation, while still sending commercial emails (Direct Quote from the Law):
Senders must keep records which prove that the recipients requested the emails;
Senders must honor opt-out requests received from individuals;
Senders must include certain information in the commercial email sent; and
Senders are prohibited from sending email using programs that generate email addresses and from falsifying information about themselves.
If there is an opt-in requirement as written in the Anti Spam Law, there is a mandatory requirement to have an option for users to opt-out of the commercial email. There should be no other force that binds the sender and the recipient in a level that the latter cannot unsubscribe from the commercial emails. The Japanese Anti Spam Law prohibits the use of "grace period" before an unsubscription takes effect.
Penalties are hefty, it is enforced by Japan's Minister of MIC. The offender can face a fine up to ¥1,000,000 Japanese Yen or imprisonment of one year. Other monetary penalties can be imposed depending on the damages sustained by the recipient of the spam email. The agent of the spam email is fined separately, a fine up to ¥30,000,000, refusing to cooperate adds more penalty of another ¥1,000,000 is imposed.
System administrators should defend IT spending for the acquisition of a credible cyber defense software and not be fully dependent with anti spam virtual appliance. Leaders should take this as an investment and not a cost, as news of data breach, virus infection or become a victim of a phishing attack will be very costly for any organization. The end result of not taking care of cybersecurity is lost of customer trust, which no firm wants to experience. The acquisition of the necessary defenses is a primary consideration for a secure organization, while enforcement of the law like anti spam virtual appliance may take a while. Though the penalties imposed against spammers through anti spam virtual appliance may serve as a deterrent, companies need to prepare for the worst. Comodo Anti Spam is an active ingredient in the fight against spam, with strong support of anti spam virtual appliance legislation can come in handy in the days of full spam attacks. Through its simplicity, while being flexible, the Comodo Dome Anti Spam virtual appliance device scales with different sized networks which a law such as anti spam virtual appliance can never accomplish, as laws are normally reactive in nature.
Unlike the slow process of implementing anti spam virtual appliance, Comodo Dome Anti Spam virtual appliance device uses heuristics scanning of emails, it installs a special filter for those still suspiciously behaving file attachments. This gives a more accessible and flexible operation of the mail server, as the anti spam virtual appliance does not get into the way. Compared to law implementation, Comodo Dome Anti Spam virtual appliance features the Valkyrie engine, which is always updated with fresh spam signatures to identify junk emails. The use of such device is more effective than the law enforcement nature to implement anti spam virtual appliance in the organization operating inside the city-state. System admin though needs to read the anti spam virtual appliance law in order to know the limits defined in the law that defines what is spam or not. Such proactive approach of self-teaching anti spam virtual appliance is a necessary knowledge in order to roll-out an effective anti spam virtual appliance solution. Anti spam virtual appliance imposes penalties to guilty parties as well as their accomplices. All the while the anti spam virtual appliance law is being tried in a court case, organizations should protect itself from harm. Such harm can be prevented by installing an anti spam solution that supplements anti spam virtual appliance.
FREE TRIAL

|

Start Your 30-Day Free Trial Now
A hosted device solution works transparently for the users, while anti spam virtual appliance needs to be known by people through extensive study of the law. It runs parallel to the mail server and does not slow it down compared to a software spam cleaner free. A free trial is available for evaluation, which can demonstrate the strength of detection.