The Canadian Anti Spam Law in the Nutshell
The Canada Anti Spam Regulations of 2014 was legislated into law in an effort for the government to curb, regulate and restrict parties from sending spam messages. Most spam messages are used as a carrier for phishing attacks, social engineering, and malware via attachments, while also clogging mail servers globally. The violators of the anti spam regulations are penalized heavily, a maximum of 10 million Canadian Dollars per count.
The Canadian legislators created the law with an expensive penalty in order to demoralize and demotivate casual scammers from spreading unsolicited CEM (Commercial Electronic Messages). The Canada Anti Spam Regulations define CEM as: "Any electronic message, such as emails, newsletters or information bulletins that encourage participation in a commercial activity whether or not there is an expectation of profit."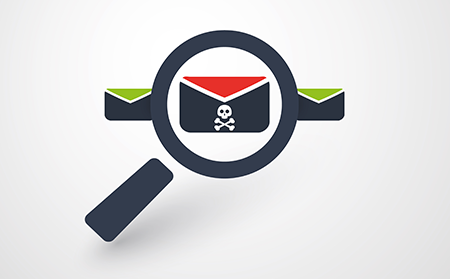 CEMs coming from genuine companies are still permitted, but the Anti spam regulations demand the following prerequisites in order to remain lawful:
Unsubscribe
Email newsletters and other correspondence from vendors are not mandatory, there should be a way to opt-out. The anti spam regulations prohibit an advertiser or marketing representative from sending a message without an unsubscribe option available. Usually, the absence of an opt-out button means the sender has questionable motivation. Never transact with such vendor and don't patronize their products/services.
Identification
The sender cannot be anonymous, they need to be fully identified. This includes the full name of the sender and the company he is representing. A verifiable street address where the company holds office and a real contact number should be known to the recipient of the message. The purpose of the message should also be clearly defined. Acceptance of a CEM is electronically done, hence the existence of spam message to the user's mailbox is considered an invasion of recipient's privacy.
Consent
The anti spam regulations require CEMs to be sent only if prior express consent from the recipient is granted. An implied consent is not allowed as per the requirements imposed by the anti spam regulations. The precise definition of illegitimate, unsolicited CEM is its blatant disregard to secure a consent first prior to sending. Usually, the permission of the leads will be given if they think the company and its product/services is worth their time. Express consent can be earned online using online sign-up forms.
The Canadian government has expected that genuine businesses and legitimate organizations will abide by the anti spam regulations. The penalty imposed against the violators is $1 million Canadian dollars for a person and if the violator is a company, $10 million Canadian dollars. The corporate Presidents, CEOs, directors and authorized agents caught sending unsolicited CEMs can also be legally held liable.
Canadians and stakeholders can visit Canada Anti Spam website's Frequently Asked Questions page for more up to date information about the anti spam regulations.
The anti spam regulations penalize erring companies within Canada's territory or those organizations, both for for-profit and non-profit that caters to Canadians. Nevertheless, the existence of anti spam regulations will not deter notorious spammers who are spamming for revenue, they are motivated to continue as spamming is very profitable. For those troublemakers who will defy the anti spam regulations, companies need to arm themselves with an effective anti spam solution. A combination of hardware and software vendors compete in the highly competitive anti spam market, but it is better to commit to a solution that will not negatively impact the business mail servers.
A hardware anti spam solution works transparently for the users, unlike the passive anti spam regulations enforced by a government, it is not limited to a location. Comodo Dome Anti Spam, from Comodo Security, a trusted name in cyber defense solutions, runs parallel to the mail server and does not slow it down compared to a software anti spam solution.
Comodo® Dome anti spam message delivers a high uptime centralized management for filtering spam from entering your network, a huge improvement compared to a free anti spam message code software. Through Comodo anti spam message, administrators just need to configure the system once, setting the basic parameters like MX Records and other necessary information connected with the mail server, and the Comodo® Dome anti spam message protects the mail server by filtering its email traffic.
FREE TRIAL

|

Start Your 30-Day Free Trial Now
Comodo® Dome Anti Spam protects the email clients from malicious attachments and links. Heuristics cloud-based scans supplements the core anti spam engine, it quarantines questionable messages as one of its primary anti spam actions. These days that spammers have all the tools at their disposal to continuously improve their spam, a comprehensive anti spam action needs to implemented by an enterprise, regardless if they are large or a start-up. Try Comodo Dome Anti Spam today.