Gmail's embrace of Microsoft Exchange Mailbox
At the height of popularity of smartphones and tablets running Android, the Microsoft Exchange email system is still very common in the enterprise environment. System administrators have already allowed BYOD policies in their respective organizations, not because of the need but due to practical reason. Android was not initially designed to handle native Microsoft Exchange email connections, support for it is available through 3rd party apps like Yahoo and Outlook which the user needs to download from Google Play Store.
Android was formally released in 2008, but it took until April 25, 2016, for Google to accept that there is a strong demand for Microsoft Exchange email support. Google needed eight long years to realize that the BYOD phenomenon is in full swing. Android is not only a consumer mobile phone operating system, but a regular mainstay of the corporate IT environment.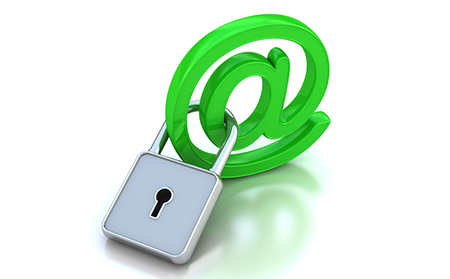 Since the Exchange support update in Gmail, all Android devices are able to connect to corporate Exchange servers instead of it being exclusive within  Google Nexus devices or through 3rd party apps.
In this article, we are providing step-by-step instructions with setting-up Microsoft Exchange emails using the Google GMail app.
Note: Android OS UI varies differently based-on manufacturers installed skins and version. Hence, screenshots presented may be different from the Android device users have in their possession. Google tried to implement a single consistent UI since Android version 5.0 Lollipop dubbed the Material Design.
Launch Gmail app from the app drawer.
Using the menu icon from the upper left corner, navigate to Settings >Add account>Exchange and Office 365. There is an option to choose Outlook, Hotmail and Live from the menu, but we discourage it since it will only sync email and not the entire feature of Exchange for the user.
The user will be prompted to enter the exchange email address and the corresponding password. Please be reminded that password is case-sensitive, hence if an error occurs, review if the CAPS lock key is enabled and disable it accordingly.
Gmail app will warn the user about the Redirect request, this is a prerequisite to connect with Exchange server, please choose ok button
For specific settings, ask the system administrator or IT team for the proper settings. Each organization using the Exchange email has a unique server name. It will prompt the user to enter the following:

Server address:
Domain:
Port number: 443
Username:
Passphrase:

The user will be prompted to enable Remote security administration, enable all security permissions (except Marshmallow and newer, users can enable/disable permission based-on their preferences), sync all settings and enable the display of account names.
Gmail will start attempting to open the Exchange mailbox for the first time and sync the emails between the Google server and the Android device. Android's notification will show the emails entering the inbox; users can choose to dismiss the notification by swiping it left or right. Marshmallow and newer version of Android may prompt the user with an error message "Unable to sync calendar and contacts." This can be remedied by tapping the notification and clicking the "Allow" button to permit notification. The error should not occur in Android Lollipop or lower since users are forced to grant all permissions during installation of Gmail.
Of course, setting up a Microsoft Exchange account in the Gmail app is only the start. Corporations are very much protective of their infrastructure, which includes the security of the Microsoft Exchange server and individual email users. Organizations employ at least one solution from many anti spam providers in order to secure the email system from phishing, malware infestation and spam emails. One such anti spam providers is Comodo Dome anti spam providers.
It is a corporate-level anti spam providers system which is available either as a hosted service from Comodo Cloud or a hardware-based appliance that runs parallel with the Exchange mail server. System administrators using Comodo Dome anti spam providers can choose to limit outgoing emails to 500 emails/day to prevent the organization from being the launchpad of spam emails. Through Comodo Dome anti spam providers, the organization can customize its email volume sending, and receiving based on their requirements. Comodo Dome anti spam providers policy is customizable by the sysadmins, using Comodo the IT team has the option to enumerate varying levels of user control of how strict the filtering will be.
Anti spam providers have antimalware and anti-phishing support as well as to maximize security. The detection of nasty contents from email is highly placed with how anti spam providers build their development infrastructure to keep track of the latest spamming, and malware trends on the Internet. Anti spam providers also need to coordinate with the rest of the market, in order to establish a standard in filtering.
Comodo® Dome anti spam providers delivers a high uptime centralized management for filtering spam from entering your network, a huge improvement compared to a free anti spam providers software. Through Comodo anti spam providers, Administrators just need to configure the system once, setting the basic parameters like MX Records and other necessary information connected with the mail server, and the Comodo® Dome anti spam providers protects the mail server by filtering its email traffic.
FREE TRIAL

|

Start Your 30-Day Free Trial Now
Comodo Dome anti spam providers is powered by Valkyrie, a real-time cloud-based scanning engine that is always updated through its consistent connection to the Comodo cloud servers. It insulates people from contact with dangerous content and prevents the people layer from being the most vulnerable layer in a company's cybersecurity system. Comodo Dome anti spam providers enables all users to expect only safe emails to arrive in their mailboxes, as filtering happens even before the emails enters the said mailboxes. Try it today!