Company Culture for fighting Spam Emails
Every enterprise practices their own distinct internal cultures when it comes to the choice of hardware and software. This does not change much in each succeeding generation of system administrators and the rest of the IT team. Though under all normal circumstances, periodic reviews are done as the threats are changing through the years and decades in computing. It is a lazy decision making if a company does not make any effort of researching about the options available in the market, to cover their requirements for a credible cyber defense infrastructure.
The first cyberdefense spending people and firms to cover is the antivirus application. With 50+ mainstream vendors in this market, it initially feels very overwhelming. Such is no longer the issue today, as Microsoft themselves chose to penetrate the antivirus market to literally solve the fundamental problem with Windows which they themselves created in the first place.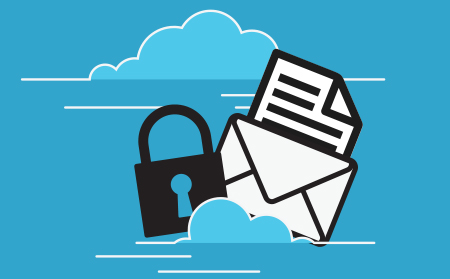 Malware is long known to be counterproductive software that causes trouble, for the benefit of their authors. Malware is a for-profit black market business in all sense of the word, albeit illegal. A typical company's main concerns when it comes to cybersecurity is malware and illegal access of data, with other threats not being taken care of most of the time.
One category of cybersecurity issue is spam email, but when it comes to spam email issue the mass media is not hyped. It is very rare to hear top stories of organizations being flooded by malware to a point they get unproductive, because of one reason: it isn't news.
If an occurrence is a day-to-day struggle, the mass media are not interested in covering such a story. We coin the term "Anti Spam Organizations", companies, non-profit firms or casual groups which encounter spam every day, with a desire to fight it whatever it takes to defeat it. This makes every single company, non-profits, and groups of like-minded people anti spam organizations, there are no exemptions with spam. This is supported by a study conducted by Oracle, that $130 billion worth of productivity is lost yearly due to spam.
Anti Spam organizations use various solutions to combat junk email, but the primary defense is the employees themselves: the capability of people to be alert and not fall for the scams inside the spam emails need to be promoted as part of company computing culture. No matter what anti spam solutions are chosen, it should be able to have the following:
Auto Update
The anti spam organizations should choose an anti spam solution that regularly provides updated spam database signatures. An outdated signature renders the entire anti spam system useless, as it does not detect newly discovered spam emails. Some vendors even offer real-time connection with their research labs through the cloud, creating an ecosystem where the scanner is always connected with the server 24/7. Auto update is the most important feature, as no cybersecurity solution without it: it keeps the program useful.
Real-time scanning, identification, and tagging
The anti spam organization should never accept an anti spam system that does not have a high detection rate for malicious spam. A false negative is not acceptable when it comes to scanning for spam. False negative means a threat exist, but it isn't detected at all. Cybersecurity issues which stem from a false negative are damaging to any company, as one wrong spam email with malicious content can make or make the business operations of a company.
Straightforward acquisition cost
Anti spam organizations expect the anti spam system's vendor to be honest with its product. Establishing different SKUs for different business depending on its size is understandable, but unfairly jacking-up the price of a second-tier variant restricts a business from getting the level of performance and expectation it paid for the anti spam system.
Use reasonable system resources
Anti spam organizations need to have an anti spam system that will not slow down the network or the server where it is installed. This is a reasonable expectation, given that speed, must not be compromised for less spam. Speed should be maintained as well as spam free mailbox for the users.
Accessible and friendly support
Anti spam organizations need to have an easily accessible support from the anti spam vendor. This is non-negotiable, as they pay for the service as part of the purchase of the anti spam product.
In contrast to a typical anti spam software, Comodo Anti Spam Gateway has an effective real-time scan engine powered by the Comodo Cloud. No hidden charges, pay as based-on how many PCs that need to be covered by the anti spam protection.
Comodo Anti Spam Gateway is light on system resources, guaranteed to not consume any resources from the mail server, as it is a hosted service in the cloud. As a hosted service, Comodo has a contractual obligation to provide a bundled level of free support during the license period, as all anti spam organizations truly deserve.
The anti spam software used by your enterprise right now may not be able to cover the future requirement for anti spam. Comodo Anti Spam Gateway is the answer. Sign-up for a trial today!
FREE TRIAL

|

Start Your 30-Day Free Trial Now